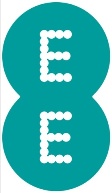 News from EE that they are ramping up for even faster 4G speeds, hoping to leapfrong the competition ahead of other 4G launches later this year – the press release announcing the changes is below.
Can't wait to feel the 4GEEEE's soon in London.
Summary
· Enhanced 4G boosts headline speeds to 80Mbps and doubles current average speeds to 20Mbps, for new and existing subscribers.
· Double-speed 4G to be introduced to ten cities by summer: Birmingham, Bristol, Cardiff, Edinburgh, Glasgow, Leeds, Liverpool, London, Manchester and Sheffield.
· Doubling of 4G network capacity ensures UK's fastest mobile network is future-proofed to meet needs of data hungry consumers and businesses, with EE forecasting network traffic to increase by 750% in next three years alone.
· EE targeting more than one million 4G users by Christmas, states ambition to stay one step ahead and always offer the fastest network in the UK.
9th April, 2013 – EE, the UK's most advanced digital communications company, is doubling the speed and capacity of its 4G network. The arrival of double-speed 4G, which enables lab speeds of 130Mbps[i], will boost headline 4G speeds to 80Mbps plus, and double the average speeds for 4GEE customers to more than 20Mbps.
EE is doubling the amount of 1800MHz spectrum bandwidth dedicated to 4G, from 10MHz to 20MHz. This will give 4GEE customers increased capacity, and access to some of the fastest mobile speeds in the world, reinstating the UK as a leader in mobile and digital communications.
EE is forecasting mobile data traffic to grow by as much as 750% in the next three years alone. Increased speeds and capacity are vital for mobile operators to continue to deliver a consistently high quality experience. EE is committed to always having the fastest network in the UK.
What it means for 4GEE consumer and business customers
With double-speed 4G for mobile broadband and smartphones:
· Pictures can be uploaded and downloaded in HD, on larger screens, with greater resolution
· HD video can be uploaded and shared, and peer-to-peer video can be pin-point sharp and viewed with zero delay
· Multi-tasking on the move can become even quicker, with support for image and video-heavy online shopping, while uploading to Facebook and downloading an HD video
· 'Always on' technology, constantly taking in and sharing information from what we're seeing and doing, can be supported
· Files so large that they previously required a fibre connection can be uploaded and shared, or stored in the cloud – all on the move from a mobile device, revolutionising working practices for content-heavy businesses
· A truly mobile office can be a reality, with smartphones, tablets and laptops connected by a 4G Mobile Wi-Fi device, serviced by average speeds around 20Mbps
· Streaming an HD video while uploading a presentation and speaking on a video conference call over IP, all in real time on mobile
EE is the only operator in the UK with the necessary combination of spectrum bands and mobile sites to undertake a rapid, widespread deployment of double-speed, double capacity 4G mobile services.
Roll out plans
The turbocharged 4G capability will roll out to ten existing 4G cities by summer – Birmingham, Bristol, Cardiff, Edinburgh, Glasgow, Leeds, Liverpool, London, Manchester and Sheffield. Trials of the new technology in Cardiff have already seen headline speeds reach 80Mbps plus. Once switched on, the improvements will be automatically available in those cities within existing plans to new and current 4GEE customers on all 4G smartphones, tablets and dongles.
Mark Newman, Chief Research Officer, Informa Telecoms & Media, commented:
"By rapidly expanding both the coverage and capacity of its network, EE has taken the necessary steps to maintain and extend its advantage in the UK 4G market and, importantly, to leapfrog itself into a leading position in the European LTE market. EE's strategy to focus on network investment as a point of differentiation is helping to build a world-class, high-quality digital infrastructure that will prove as vital to future economic growth as investment in the roads and railways."
Olaf Swantee, Chief Executive Officer, EE, said:
"We are ensuring that the UK remains at the forefront of the digital revolution. Having already pioneered 4G here, we're now advancing the country's infrastructure again with an even faster, even higher-capacity network, and at no extra cost to our customers.
"Since we launched 4G, we've seen a huge shift in the way people are using mobile. Video already accounts for 24% of all traffic on our 4G network – that's significantly more than on 3G. Maps, mobile commerce, sat-nav tools and cloud services are all seeing a similar rise. Mobile users in the UK have a huge appetite for data-rich applications, and this will only grow as people become more familiar with and reliant upon next generation technologies and services. Our double speed 4G network will provide developers with the quality and speeds needed to develop the next wave of killer 4G apps. Whatever innovations they come up with, we're ready."
4G Uptake
EE has set a target of reaching one million 4G customers by the end of 2013 and will provide updates on its progress towards this in upcoming announcements. Among 4G network rollouts around the world, converting 10% of pay monthly base after 24 months is considered to indicate a successful deployment. More than one million 4GEE customers would represent around 8% of the EE pay monthly user base, upgraded or acquired from rival networks within just 14 months.
Double-speed and beyond
Building on EE's existing 1800MHz (2G & 4G) and 2.1GHz (3G) spectrum, the successful acquisition of highly complementary 800MHz and 2.6GHz spectrum in the auction provides the company with the UK's widest and most capable spectrum portfolio, allowing the boost of superfast data services and coverage – indoors and outdoors, in cities and the countryside. The newly acquired spectrum will support the existing 1800MHz network to further increase capacity and reach, and ensure consumer and business customers always have the best 4G experience in the UK.
Before the end of 2013, EE is aiming to trial carrier aggregation, a fundamental feature of LTE-Advanced, combining spectrum from different bands to further boost performance, speed and capacity. Through this innovative use of spectrum assets, EE will be able to deliver more 4G bandwidth than any other operator in the UK is able to, now and in the future.
EE is also making further investments and improvements to its core network to enable a wide range of new services for EE customers. These services will include voice over Wi-Fi (VoWi-Fi), as well as enabling the delivery of both video and voice calls over 4G/LTE (VoLTE).
The story so far
EE launched the UK's first 4G network in October 2012, and will have 80 towns and cities, and approximately 55% of the UK population, covered by June, ensuring the rollout stays ahead of the ambitious schedule laid out at launch. According to independent network testing from RootMetrics, 4GEE customers in cities recently measured are experiencing speeds in line with or greater than the forecast average of 8-12Mbps.
EE has also made superfast Fibre Broadband available to 13 million UK households and businesses, allowing people to benefit from the best network in the home as well as on the move
For more information, please visit ee.co.uk.
Notes to Editors
4GEE is available in 50 UK towns and cities today – Amersham, Barnsley, Belfast, Bingley, Birmingham, Bolton, Bradford , Bristol, Cardiff, Chelmsford, Chorley, Coventry, Derby, Doncaster, Dudley, Edinburgh, Glasgow, Harpenden, Hemel Hempstead, Hull, Leeds, Leicester, Lichfield, Liverpool, London, Loughborough, Luton, Maidenhead, Manchester, Newbury, Newcastle, Newport, Nottingham, Preston, Reading, Rotherham, Sheffield, Shipley, Slough, Southampton, Southend-on-Sea, St Albans, Stockport, Sunderland, Sutton Coldfield, Telford, Walsall, Watford, West Bromwich and Wolverhampton. EE is aiming for 98% of the UK population to be covered by the end of 2014.