I'm delighted to announce that I have been named as a featured speaker at the IBM Connect conference in Florida in January 2014.
I will be joined by Scott Adams, creator of Dilbert along with many of my social media friends such as Mark Fidelman, Cheryl Burgess, Pam Moore, as well as fellow IBMers Ed Brill, Scott Hebner, Jonathan Ferrar and Sandy Carter. The lineup of all featured speakers is shown below.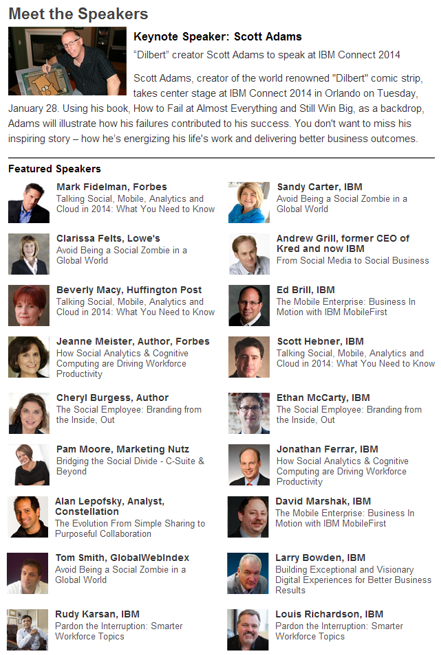 I'm thrilled that just 10 weeks into IBM, I have been asked to speak at one of IBM's premiere conferences along with so many social media peers and smart IBMers.
I will be delivering session 1459, titled "From Social Media to Social Business".
I hope to meet some London Calling readers there, please tweet me @AndrewGrill if you are planning to attend.