When:
15 October 2017 @ 10:00 – 16:00
Europe/London Timezone
2017-10-15T10:00:00+01:00
2017-10-15T16:00:00+01:00
Where:
The Crystal
Royal Victoria Docks
Siemens Brothers Way, London E16 1GB
UK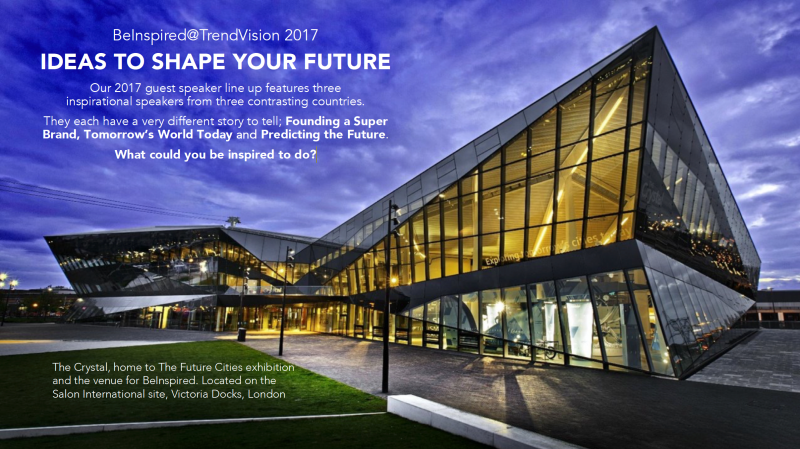 Andrew was one of three international keynotes at the "Be Inspired" event at the Wella International TrendVision event in London, speaking on the topic: "Growing your business with digital".
Andrew will looked at current trends that could disrupt the industry in the next few weeks rather than years, and provided easy-to-implement advice on what do next with regards to promoting a salon business with digital and social media channels.
His specialty is helping individuals impact their brand through digital. What you do and how you show up digitally affects you, your salon and even the industry.
Andrew has run six start-ups companies in the last 12 years. He knows it's tough staying ahead of while running a business. Everyone could benefit from his know-how and brilliant observations across fashion, retail and beauty.
The event united a community of 500 worldwide professionals who share a common aspiration for success, and provided access to privileged information and knowledge from speakers that inspired and fueled ideas for their business.