PropertyLook
In 2001 Andrew was appointed the CEO of Australian commercial property website PropertyLook.com
He was directly responsible for the launch and growth of the company with overall management and responsibility of all company aspects – reporting directly to the Board of Directors.
He managed the relationship with founding shareholders Colliers International, CB Richard Ellis, Jones Lang LaSalle and Knight Frank.
Below is an article from the Australian Financial Review on 22 December 2000, announcing the joint venture.
Pictured at the launch of PropertyLook above are:
L to R: Bill Chillingworth (CB Richard Ellis), Tony Brazier (Colliers Jardine), Andrew Grill (Property Look), Craig Williams (Jones Lang LaSalle), Robert Hannington (Knight Frank).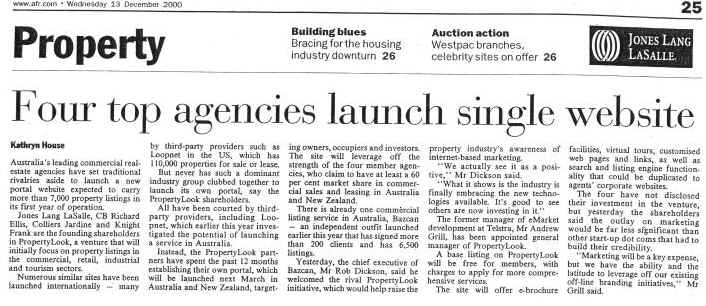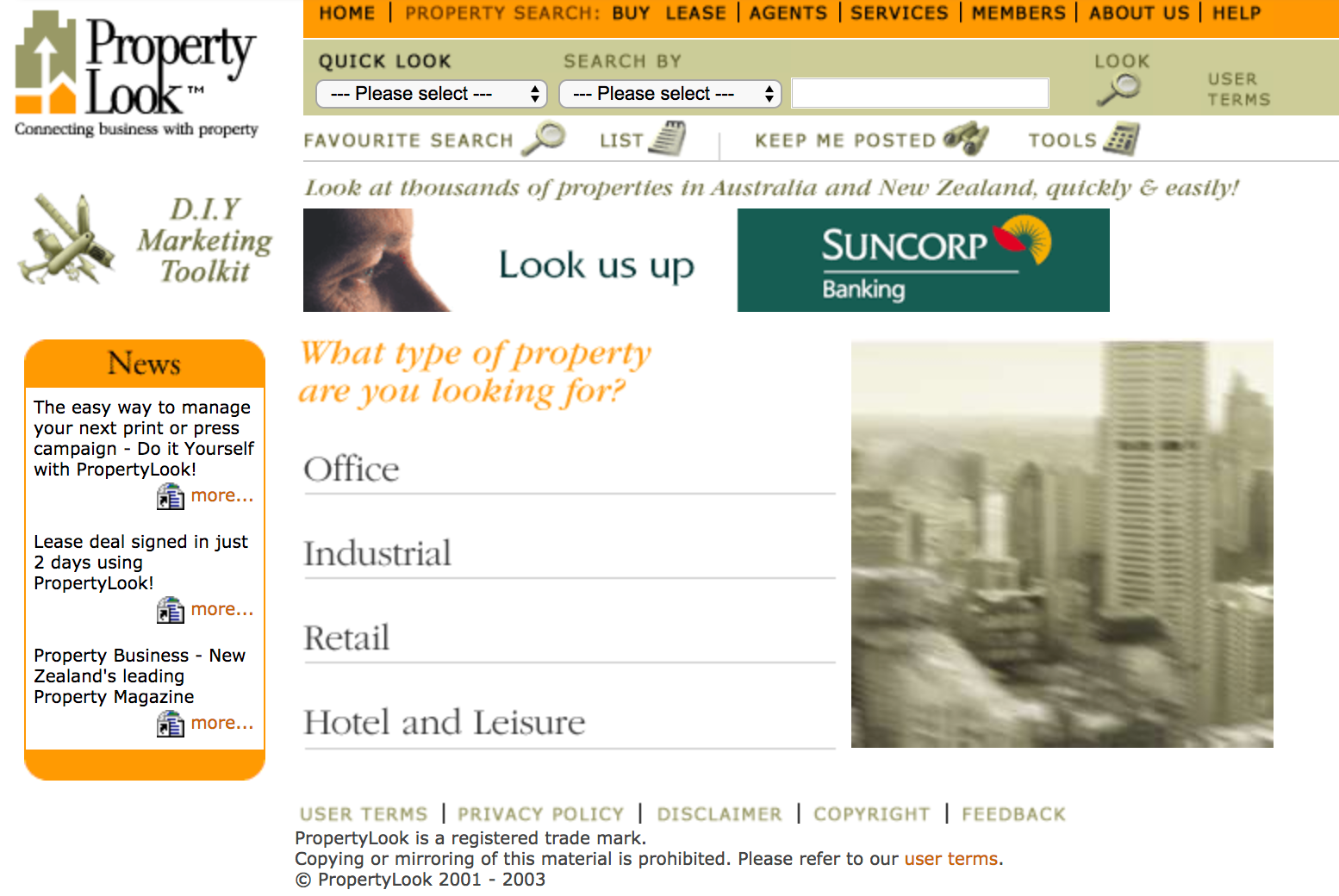 Achievements:
Launch to market in 3 months from standing start
Secured $A1M of new business in the first year
Grew customer base from 4 to over 100 in under 12 months

Leading commercial property website in the first year of operation

Acquired nearest competitor
PropertyLook was sold to realestate.com.au in 2006 for $A9 million.
You can watch a promotional video on PropertyLook below.