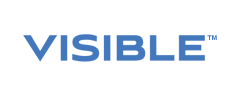 Visible Technologies Details Next-Generation Platform to Address the Changing Social Media Landscape
BELLEVUE, Washington, October 28, 2010 — Visible Technologies today unveiled its vision for Social Intelligence, the ability to extract measurable business value from social conversations, enabling companies to capitalize on the rapidly growing and changing social media landscape. The company also announced today Visible Intelligence™, the cornerstone of its vision and the industry's next-generation software platform built from the ground-up for the future of the social Web.
"Social media is growing exponentially—both in volume and in potential value to companies that seek to understand their market, enhance their brands, and grow loyal customers. Available technology has quite simply not kept pace with this opportunity," said Kelly Pennock, CEO of Visible Technologies. "This requires a leap beyond existing social monitoring tools."
Today's social environment requires a platform and the right mix of consulting services to effectively leverage online social communities as they grow and create business value. With a powerful, scalable, Google-like architecture, Visible Intelligence natively organizes, searches and analyzes a massive and increasing volume of data with a powerful search and relevance engine.
The Evolution to Social Intelligence
To extract measurable business value from social conversations, an effective Social Intelligence platform must include:
Business Intelligence for Social Media: Data viewed from multiple perspectives, powerful search with extensive filters and with results organized by relevance, customized reporting, individualized dashboards and drill down from high-level metrics to granular post-level views for deeper insights.
Data and System Integration: Exports, API access and integration with existing CRM and BI systems and processes to leverage social data across enterprise business applications. Plus, the ability to share data and easily engage among users and departments to create more meaningful and targeted customer experiences.
Global Insights: Access to data in more than 50 languages and geo-sentiment analysis for global initiatives, campaigns and insights.
Technology Supported by Best-in-Class Consulting Services:
Experienced social media analysts help organizations look beyond raw data and provide strategic guidance and actionable insights to make smarter business decisions.
Industry Validation of Social Intelligence:
"Social Intelligence is an emerging discipline. Most brands' listening strategies still only use social media data reactively – mainly monitoring brand mentions. Few have yet to take the next steps toward proactively using the data to inform their marketing and business decisions."
­ Zach Hofer-Shall, Forrester Research ("Trends 2010: Listening Platforms" on September 9, 2010)
"Working with the GroupM agencies, we have line of sight into the social media challenges and opportunities that face the top global brands. And the days of watching by the sideline are over. Working with Visible Technologies, we are able to provide Social Intelligence as a key input for communications decisions across the board and as a primary output to measure the success of marketing efforts in every discipline."
­ Colin Sutton, managing director, New York, M80
"Businesses have to evolve with customers, yet too often, companies spend their resources trying to get customers to behave in old ways rather than adapting as the world changes. As social media becomes more prevalent in our lives for researching products and services, talking about our experiences with brands and looking for support—the companies who are learning about what their customers need, engaging with them, and using the findings to improve customer experiences and product developments will have a clear edge over the competition."
­ Vanessa Fox, author of "Marketing in the Age of Google"
"Data is a commodity; albeit, a crucial foundation for sound decision making. Clients are expecting us to make sense of the data and convert it into insightful strategies. Having access to a treasure trove of social data combined with the ability to creatively mine it efficiently and effectively is a true competitive advantage."
­ Seth Friedman, director of brand planning, Tribal DDB
"I believe every CMO continuously looks for ways to optimize multi-channel outreach. To my knowledge, there is no market research forum with greater capacity to provide actionable insight at a global scale or a more effective channel to build affinity and influence than social channels. A platform to leverage this power is essential for every successful marketing team."
­ Debbie DeGabrielle, CMO of Visible Technologies
About Visible Technologies
Visible Technologies is the leader in Social Intelligence, providing the perfect combination of software and services to harness business value from social communities. Visible Intelligence™, its next generation platform, delivers big improvements in competitive and brand intelligence, marketing ROI and smarter customer insights through its agile platform that activates brand communities at Internet speed and enterprise scale.
With offices in Seattle, London and New York, Visible ranks as one of the Inc. 500 fastest-growing private companies. Visible has successful relationships with Microsoft, Xerox, Dr Pepper Snapple Group, Boost Mobile, Autodesk, Vail Resorts, Burson-Marsteller, Razorfish, Omniture, Group M, Wunderman Network, Tribal DDB Worldwide, WPP and Spring Creek Group. For more information, go to www.visibletechnologies.com
Press Contacts:
Suzi Owens, Blanc & Otus for Visible Technologies
+1 415 856 5125
sowens@blancandotus.com