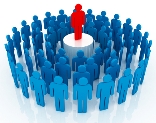 Good question. Almost daily I am asked by clients to "find us the influencers" using social media monitoring. However by focusing on those who we deem to be influential are we missing a trick with those who are already advocates for our brand.
Michael Brito, Vice President of Social Media, for Edelman Digital and 3 others were asked on the social media today site about "how to turn social media into sales" (wrong question – and the subject of one of my future posts..)
His response was:
"Advocates are talking about your brand even if you ignore them. Influencers, for the most part, require incentives." They offer insights into a product in exchange for a quid pro quo, such as access to write a story.
He concluded
It all comes down to trust. Edelman issues an annual trust barometer, where publishers and journalists are high on the list (first time I've heard that in a decade!) while marketers are not. "If you look at your advocates across the Web, their reach is much higher than being featured on front page of TechCrunch," he said. Listening and doing nothing is worse than not listening in the first place.
I know what it is like to be an advocate. I would see myself as a Vodafone brand advocate for Vodafone UK. I have been a long standing customer of them, and although they do make the odd mistake, I now feel I have a relationship with them.
Some time ago when I started to tweet them rather than calling their call centre, and while writing a book on twitter, I managed to interview some of the twitter team – and struck up a good connection.
So much so that when they tweeted some incorrect information about their recently released SureSignal product, instead of tweeting something negative, I used the connection I had and emailed the Twitter team directly with my concerns. To their credit they quickly acted and said that they has some new team members and they had incorrectly released some information which they soon corrected.
I also know that when I see questions or issues on Twitter, if I can answer them I do, or I refer the question to @vodafoneuk – so I am actually the best type of customer. A happy paying one that helps them do their job – ie an advocate.
I would also argue that through this blog I am also an influencer (apparently I am on their list of top 30 UK mobile bloggers), so I am playing a few roles.
Michael's observation above is spot on, and it reminds us that it is not always about "influencers" – who are happy to promote a product and service in return for a fee – we also call these people "celebrities".