Former Virgin America VP Marketing to Advise on Kred Stars and Kred Leaders Programs
SAN FRANCISCO, CA (Jan 26, 2012) – Kred, a leader in influence measurement, announced today that Porter Gale has been named Lead Advisor of its Kred Stars and Kred Leaders programs. Gale will be Kred's chief evangelist to marketing executives and influence marketing advocates in the social media community.
From 2007 to 2011, Ms. Gale was Vice President of Marketing at Virgin America where she led the Brand and Online Marketing, In-flight Content and Loyalty teams. Previously Gale served as Managing Partner and General Manager of Kirshenbaum Bond & Partners San Francisco.
"I'm excited to become part of Kred's visionary team, which places deep analytics and refreshing transparency at the center of influence marketing," said Porter Gale. "Kred is an essential marketing metric for brands that want to build and tend to close, trusting relationships with their audience. Kred's community-based approach creates unprecedented opportunities to identify influencers and reach the small close networks of people that share their interests."
"Porter Gale, through her work at Virgin, has developed a world class understanding of communities and how they are built," said Jeffrey Hayzlett, CEO of The Hayzlett Group and Global Business Celebrity. "As one of the top social media marketers in the world, Porter has a record of developing campaigns that build strong brands and rich customer relationships. This is a big win for Kred."
Ms. Gale currently advises for Rocket Fuel, WePay, Zozi.com and Zuberance. She is also working on her book, Your Network is Your Net Worth, for Atria Books, a division of Simon and Schuster. She holds a BSBA from Boston University and a Masters in Documentary Film and Video from Stanford University. Her films have been shown at film festivals across the globe and featured on Lifetime, PBS and Channel 4 (England). Follow Porter Gale on Twitter at@portergale.
About Kred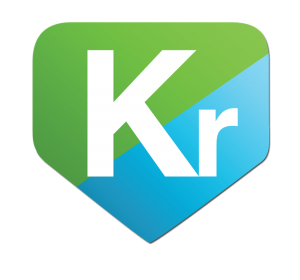 Kred, created by social analytics leader PeopleBrowsr, measures influence in online communities connected by interests. Kred is the first social scoring system to provide a comprehensive score for Influence and Outreach by valuing engagement and interaction over follower count. It is the only influence measurement based on 1,000 days of social data and to offer completely transparent score calculation.
Kred celebrates the power of personal influence and generosity at the heart of human relationships — tight groups of friends and subject matter experts. For marketers, Kred presents the opportunity to discover trusted, engaged influencers who can help them spread their message quickly.
Learn more and see your own Kred at kred.com