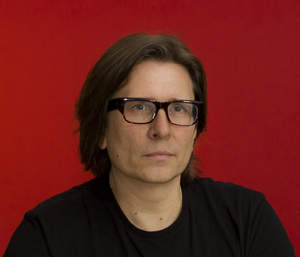 PARSIPPANY, NJ (Jun 5, 2012) – Ogilvy CommonHealth Worldwide (www.ogilvychww.com), the health behavior experts of Ogilvy & Mather (www.ogilvy.com), today announced that EVP, Senior Strategist John Nosta (@JohnNosta) has been ranked by Kred as #1 in the Top 500 Health Influencers community. Kred is the first social-network scoring system to provide a comprehensive score for Influence and Outreach by valuing engagement and interaction over follower count.
Mr. Nosta's Kred score in the Health Community places him in the top 0.008% of people discussing health-related topics on social networks. Mr. Nosta's position as the top-ranked person in Kred's Health Community indicates that he is the most retweeted, mentioned and replied-to person on Twitter who is discussing healthcare and related topics with like-minded people.
Mr. Nosta was invited to be a guest at the first ever Kred Leader Summit, held last week in San Francisco, CA. The meeting was a two-day working session that focused on driving change in social media and was attended by Kred leaders from various industries, including design, entertainment, travel, music and health.
With the Ogilvy CommonHealth Worldwide network for 10 years, Mr. Nosta has held various executive-level positions including Chief Creative Officer, Chief Strategic Officer and unit President of one of the organization's medical marketing groups. He has been involved in the development of brand personalities, advertising campaigns and marketing strategies for numerous Fortune 500 companies.
"I feel honored that Kred's Health Community recognizes my contribution to the industry by frequently interacting with me and my content," Mr. Nosta shared. "This is a testament to how Kred influence measurement can pinpoint important influencers in small, close networks connected by shared passions."
Matt Giegerich, Chairman & CEO of Ogilvy CommonHealth Worldwide, said, "Digital influence is an essential element in today's market mix. It's our mission to drive changes in health behavior, and John typifies our commitment to leadership."
Kred CEO Andrew Grill said, "John's high Kred score in the Health Community shows that he is a highly respected member who brings great content. This is a prime example of how Kred can find people on any subject who are crucial to reach even though they may not be well known outside of their areas of expertise."
Ogilvy CommonHealth Worldwide
Ogilvy CommonHealth Worldwide is committed to creativity and effectiveness in healthcare communications, everywhere. With 66 offices across 36 countries, the network provides marketing services including brand identity and development, clinical trial recruitment, digital/interactive services, direct-to-consumer, direct-to-patient, global integration, managed care marketing, market research and analytics, media planning and buying, medical advertising and promotion, medical education, public affairs and relations, relationship marketing, and strategic consulting. The network also offers scientific communications and publications services through a wholly owned separate legal entity. The organization houses and maintains individual Ogilvy CommonHealth and Ogilvy Healthworld brand identities within the marketplace and is a WPP company (NASDAQ: WPPGY) (www.wpp.com).
Kred
Kred measures influence in online communities connected by interests. It is the only influence measurement based on 1,000 days of social data and to offer completely transparent score calculation. Kred celebrates the power of personal influence and generosity at the heart of human relationships — tight groups of friends and subject matter experts. For marketers, Kred presents the opportunity to discover trusted, engaged influencers who can help them spread their message quickly. Learn more at http://kred.com.