As some of you may know, I am hosting an event in New York on the 6th February for Kred, the company I am CEO of.
The event is an opportunity to bring together key influencers in the New York area with top NY brands and agencies, for a chance to meet, talk about social media and technology and also show a select audience some new thing we've cooked up at Kred.
So as I live in London, how do I find the most influential in social in New York, and how do I invite them to my event?
This is a question I get asked a lot by brands and agencies – how do we find these key influencers?
Well, the quickest way I could think of was to use our own service.
I'll give you a sneak peek at one of the things we're launching at the summit – a self-service subscription service so you can find influencers yourself.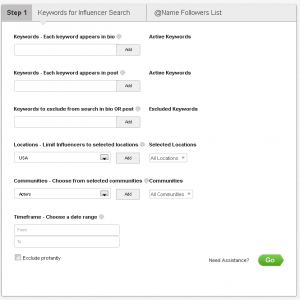 What I was able to do was ask Kred to find me people with a particular Kred score (I can specify influence and outreach) along with a location (New York) and some key attributes in their biography.
What pleasantly surprised me was not only did I find a large number of very influential people in NY on Kred, a huge number of them are signed up to Kred and have consented to be contacted by email.
We have a Kred leaderboard running showing some of the people who are coming. We'll be rubbing shoulders with
@petershankman, @davekerpen, @fieldproducer, @JeffreyHayzlett,
@db, @augieray, and @angelamaiers to name a few.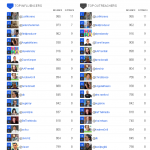 If you are reading this in NY and you have not received an personal invitation from me to our event on Wednesday 6th February at the very funky Crosby Street Hotel in SoHo, there are a couple of ways to request one.
We are running a Kred Reward for NY influencers to claim a ticket to the summit.
Visit the reward site and sign in with Kred. If you are below the threshold (influence > 800 and outreach >7) then don't fear, those close to this score can apply and be placed on a waitlist.
So naturally I used Kred for my own event – how about yours?
Why not contact me to see if we can help you before, during and after your event.
Of course if I have truly missed you off my NY summit invitation list by accident, you know how you can reach me to request a ticket.