Over the last week, two large operators – one in Australia and one in the UK have changed data price plans as a result of strong feedback on social networks.
This is a pleasing trend, a mobile operators are apparently starting to listen to the feedback being provided via social media and making changes.
The first example is from a former client of mine – Vodafone Australia who announced back in December:
"From 13 February, infinite surfing on Facebook®, Twitter, LinkedIn, FourSquare, You Tube and MySpace within Australia won't be part of any recharge. If you currently have infinite social networking included in your recharge, you will still be able to access those sites, but from the 13th of February, your usage will be taken from your data allowance. After you have used that up, surfing will be taken from your Flexible Credit.

We're also changing the way we charge for data to bring all of our Prepaid recharges into line. From 13th February, we will charge data usage in 1KB increments with a minimum session of 1MB on all recharge plans. The dollar amount we charge per MB of data is remaining the same."
The new way of charging for data would have seen the telco begin billing data usage in 1 megabyte blocks with a minimum data "session" of 1 megabyte on all prepaid plans, meaning that whenever data was used to browse the web it would be charged as at least 1 megabyte, regardless of whether only a few kilobytes of data were used in the session.
In non-telco speak, this meant that they wanted to charge you for a MB of data even if you only used a few Kb of data to check Twitter or Facebook and "round up" 4KB to 1,000kb (1MB).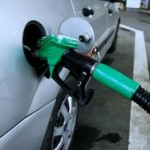 In other words, it would be like going to fill up your car with petrol, and the numbers just tick over 20 litres to 20.1 litres, but then you get charged for 21 litres because they "rounded it up".
This is not only not very fair, it discourages people from using mobile internet because their credit gets exhausted faster (no doubt Vodafone's ultimate plan).  Carriers can bill in KB increments, so to change this to MB increments is of course wrong.
What happened was of course people took to social media networks to complain, and this week Vodafone sensibly backed down.
In a press release entitled "#Vodafix: Vodafone responds to customers' call and introduces per [kilobyte] data charging", Vodafone said Sunday's revised changes came about after listening to feedback from customers who "expressed concern" about the change.
"We have decided to not only reverse our decision to introduce per [megabyte] charging, we'll also be dropping the existing rate to 1 [kilobyte] for all our prepaid customers," said Cormac Hodgkinson, Vodafone's director of customer care.
"We are committed to listening, being transparent and providing our customers a worry-free experience.
Vodafone Australia is no stranger to social media backlash. At the end of 2010, they suffered a "perfect storm" when their existing 3G network failed on a massive scale, Queensland floods wiped out much of their network, and they had a privacy breach with customer's personal information being published online.
In the middle of all this, the #vodafail hashtag got quite a workout, and one group of comedy performers even produced a high quality video, set to Lady Gaga's "telephone" explaining the troubles that Vodafone, and their sister company 3 (they have merged) were suffering.
If you would like a laugh, have a look at the video below (WARNING: coarse language)
[youtube=.youtube.com/watch?v=306OsChFw0A&w=560&h=315]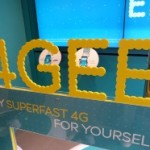 The second example this week was the UK's 4G operator EE (a joint venture between Orange and T-Mobile).
EE announced that they have modified their price plans to cater for "super users" with a 20GB plan – SIM only for £46/month.
EE plans all come with unlimited voice and text so the plans are all about the included data bundles.
Again it is pleasing to see an operator listening to customers.   In the case of EE, I had a slight hand in this as I am one of the EE advocates, and you can read more about how and why I became an advocate via a great interview on Paul Sutton's blog.
As a transparent influencer, I must state that as part of my EE advocacy role, they have provided me with a free iPad and 12 months of data.  As such I am well connected to the EE folks, and fed back to them that they needed to work on their low-end data plan pricing (they have) as well as provide a plan for heavy data users.
One of the EE advocates is Paul Clarke, a well known corporate photographer in London.
One of the reasons I chose Paul for the program was that he would be able to use lots of 4G data while uploading photographs from the field.  In Paul's post on his initial experience with the EE 4G network, he mentions that it has been hard to keep within the 8GB limit the advocate plans come with.
It was Paul's feedback among others that I believe convinced EE to create the new plans.
Some interesting stats from EE themselves:
< 5% of users go over the 8GB/month plan
<0.5% go over 12GB/month
Companies are listening AND reacting
Thankfully more companies like EE and Vodafone ARE listening to what is being said about them on social media.
What I have always said is that "social media is the best piece of market research you NEVER commissioned".
The smart companies, those that want to move beyond just playing with social media, and instead become a social business are acting on the feedback they are receiving.
This gives amazing power back to the consumer, but it also means that companies are designing products and features that consumers will actually pay for.
Months of market research would have probably told EE and Vodafone exactly what they heard via social media in a matter of hours.
This time could be better spent in actually designing the new plans and products as a result of some quick feedback via social.