I was thinking the other day about all of the apps, sites and gadgets that keep me going as I circle the globe promoting Kred.
I have listed them below in the hope that they might also be of use to you.
UPDATE: The first version of this post had 10 suggestions, but I forgot 2 more gems so made it 12.
Full disclosure: the iPad and my webhosting listed below are provided as part of an advocate program run by EE and WebHostingBuzz respectively.
All other items I pay full commercial price for and have no relationship with these companies, but I would be open to being your advocate as I love and use your products so why not contact me?
1. Global MiFi (E587 from Huawei)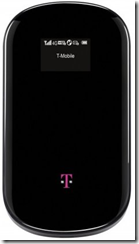 I travel so much and I am addicted to digital – so I need to stay connected wherever I am. Unless you are smart, you will end up paying a fortune in data roaming costs. You don't have to do this – read my blog post about this if you're even remotely interested in not paying exorbitant data roaming fees.
Back in 2011, while in San Francisco I picked up the Huawei E587 MiFi from T-Mobile. I am glad I did, because the T-Mobile USA version works on their AWS 3G/4G network, as well as AT&T US, and all EU, UK and Australian 3G networks. At a new destination, if I haven't already, I pick up a local SIM card and run all my devices off the MiFi. In the US, I use T-Mobile and for $50 I get 5GB to use over 30 days.
When in Europe, I use my UK data SIM on my Vodafone Euro Traveler plan where I pay £8 for 100MB. Outside these zones, I have just picked up a Roamline SIM which charges around £0.31/MB in the UK, EU and US/Canada.
2. Clicky
Clicky is the best web analytics program – period! Live stats, really intuitive interface and it costs me around $60 a year to monitor up to 10 sites.
They have a free version – I have been a paying customer for the last 4 years I think it is amazing. Don't waste your time with Google Analytics – go clicky!
3. Witopia VPN
Do you connect to free wireless hotspots in Starbucks? Do you want to watch programs that are geo-blocked by IP address? You need a VPN.
I have tried so many, and I settled on Witopia. Multiple VPN locations, fast, unlimited bandwidth and a neat app to get you going. $50/year for the personal VPN basic version and you're away. If I'm EVER on a free WiFi hotpsot, I turn on Witopia.
4. Briggs & Riley bag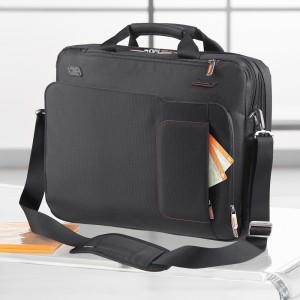 As a road warrior, I need a bag that not only looks the part, but is functional also. Over the last 10 years, I have owned multiple Samsonite laptop bags until I discovered Briggs & Riley.
I have the VB402-4 Move business case, and it has a lifetime warranty – they'll fix anything that breaks on it. This case has literally been around the world with me.
5. WebHostingBuzz
As disclaimed above, I receive free webhosting on a super-fast dedicated server from WebHostingBuzz for free, as part of an ambassador program. This page and my entire blog, photo sharing website, and all of my other services (except for hosted email) are provided on this server.
When I met their CEO Matt Russell last year, I was taken by his passion for hosting. As a blogger, hosting is a critical part of what I need to function. Matt told me he thought his service was great, so I set him a challenge – move my entire site from an existing provider to WebHostingBuzz and if it works flawlessly I'm a fan. It worked and I continue to be a fan of their servers and services.
Watch out for some new things from them this year – one to watch.

6. iPad
I received a new iPad with retina display (32GB) as part of my involvement with the EE Advocate program I set up for them. Having owed an iPad 1 since 2010, I can say that the iPad has transformed the way I consume media. I now receive ALL my newspapers and magazines on the iPad. It has become an essential tool for me and I could not live without it.
On long plane trips it becomes my movie player as I watch movies downloaded from iTunes, and read books on the device as well. I no longer have a need for physical books, newspapers or magazines as it is all on the iPad.
7. Truphone global SIM
My Truphone pre-paid SIM sits permanently in my HTC One X phone – and is my "international phone". On my contact page, these numbers hit my Truphone anywhere in the world. If I am in the US, calling back to the UK costs me just 10p per minute!
Calling the US or Australia costs me just 10p per minute, and for an extra £5 per month, I have a US number on my SIM card as well so US clients can call me and I receive the call in London. When I call a US number using this SIM, my US number is presented.
Truphone is brilliant and has cut my global roaming costs to zero. I pay local rates in the US, UK and Australia and they are expanding to other countries (I hope) in 2013.
8. TripIt Pro
Tripit is free, and allows you to email your airline or hotel reservation to them, and seconds later it is all stored safely in Tripit (accessible via the web or mobile apps). Notifications can also be pushed to social media websites.
The Pro version for $50/year is amazing and they will monitor flights you have saved with them and SMS or email you with gate changes or flight delays.
9. Pressreader
Available for most mobile devices, for $30/month I can read unlimited newspapers on my iPad – the full version – with all the ads etc. This means wherever I am in the world (or on a plane), I can catch up on my UK, US and Australian newspapers. They have access to 2,300 global newspapers and magazines – you can also get a free trial.
Have a look at their website or search pressdisplay in your favourite app store. A monthly subscription also lets you read newspapers on your PC.

10. Yourls
This is an open source URL shortening service I have been using for nearly 3 years now. You most probably clicked on of my links shortened using Yours on twitter to get to this post.
Developed by Ozh Richard, it is just brilliant. Forget Bit.ly – roll your own. Read all about it and how do to this in this 2 part post at here.
11. World Clocks from World Time Buddy and Anuko World Clock
Not sure why I missed these two off when I was preparing this post initially.
World Time Buddy is brilliant if you are scheduling meetings and calls in different time zones. I have tried them all and this one is the best.
The way they present the different timezones is so clear and simple. Click for a larger view.
World Time Buddy has a free version and then there is a paid version with some great extra features.
Anuko World Clock I first saw when I was visiting Ekaterina Walter at Intel in Portland. I think this is standard across all of their desktops.
Simply instead of seeing the system clock in the system tray, you can customise it to show multiple clocks. Here I have local, NY, SF, Australia and UK.

When I am travelling, a simple glance at the bottom right tells me what time it is where it matters!
12. Sticky Password
I have tried lots of password managers. I settled on Sticky Password a few years ago and I have not looked back.
What the program does is prompt you on websites when presented with a login page. It then offers to remember the login information in a secure database.
The program gas lots of options, and I have successfully moved it between new machines. It just works (and in Chrome also) – free and pro versions.
&nbsp