Past Projects & Events
Technical Projects
Telstra's BIG TV 1999
Andrew was one of the original instigators and drivers behind a monthly live-to-air internal TV show for 1000+ of Telstra's Business and Government National Sales teams. He developed original pilot and worked with the creative team at Jack Morton to produce a monthly show.
He assisted in the design and delivery of the program via satellite to 10 Telstra offices from Foxtel's Pyrmont studios around Australia as well as providing ongoing creative input into the show.
Optus MultiNet™ 1997 – 1998
Product Development Manager responsible for the development of Business Requirements into a Product Development. Included Management of a cross-functional team from Information Technology, Engineering, Operations, Training, Billing and Product Management representatives.
Responsible for developing a business case to secure funding for the development, and ongoing project budget management and project management of technical development, marketing development, customer trials and product launch. Click here for a fact sheet on Multinet.
Optus SatData VSAT Project 1996 – 1997
Product Development Manager responsible for development of Business Requirements into a Product Development for Optus DataReach™ VSAT product.
Formed a cross-functional project team, and developed a business case to secure funding from senior management. Click here for a fact sheet on Optus DataReach.
Project Parakeet 1995 – Parakeet Transportable Earth Station
Communication Systems Engineer responsible for Prototype development and testing, and liaison with the Australian Army Project Office. Environmental Test Engineer for a 3 month period of extensive environmental testing on the Transportable Earth Station unit shown below at the Army Testing facilities in Melbourne.
Manager of a $200,000 cost centre to design, develop and deliver a Tempest rated power supply unit.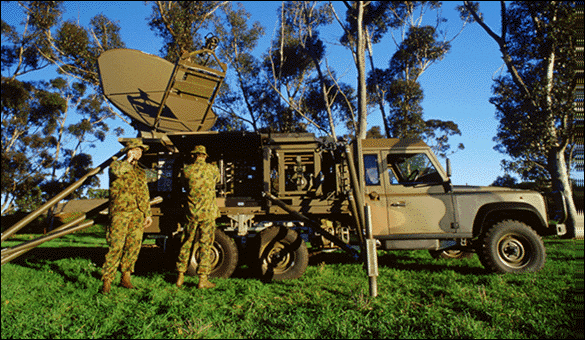 Test engineer involved in satellite acceptance and commissioning testing on the Optus Satellite Network. Andrew's involvement with Project Parakeet began as an industry placement as part of the Master of Engineering Program.
More information on this project can be found on the project Parakeet page.
Optus Mobilesat modem
Technical Assistant responsible for the design, development and assembly of 6 prototype Mobilesat™ modems under contract with Optus Communications. Designed and Assembled front panel control panels and speech codec equipment.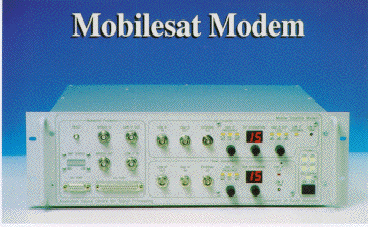 Involved in acceptance testing of Baseband speech coding equipment as part of the Mobilesat project.
Australian Formula 1 Grand Prix 1990 – 1992
Responsible for the design and implementation of the Fire and Race Marshall emergency radio network for the Australian Formula One Grand Prix. This included on-site technical support for catering, security and police radio networks, as well as the installation of two repeaters at high sites on the Santos building and Hilton Hotel.
Event Management
Property Industry Foundation "Unforgettable Black Tie Affair" Ball 2002
Special Event Producer for the Annual Ball – responsible for a team of 7 crew, producing all of the on-screen material, as well as a live TV show at the ball. Also responsible for coordinating a team of 50 volunteers drawn from the Property Industry as crew for the ball.
Rotary Club of Sydney Moulin Rouge Ball 2001
Production Manager for the event. Co-ordinated technical requirements and coordinated acts and crew for event and hosted event as MC.
Rotary District Conference 2001
Production Manager for the entire 2-day event, responsible for all audio/video requirements and presenter graphics. Ran crew of 3 AV personnel and directed all elements of the conference including the conference dinner.
Telstra Marketing Conference 1999
Designed, developed and implemented a Marketing Conference including dinner and award night for 60 Marketing staff from Telstra's Business and Government Marketing group in 3 weeks.
Optus National Training Conference 1996
Project Manager of the 1996 National Training Conference, a 2 day residential Conference for 130 training staff from Technical, Systems, Corporate and Sales Training departments. Managed Conference team, and liaised with hotel and external suppliers to provide an interesting and entertaining conference.