I was fortunate to have been invited to attend the IBM Connect conference in Orlando Florida last week.
The conference started in 1993 as Lotusphere, and in 2013 was re-branded as IBM Connect.
It is one of IBM's major conferences, with guests and IBMers travelling from all around the world to discuss the latest in email solutions, social business and workforce solutions.
Below is a quick roundup of the highlights from the conference from my perspective, along with photos and videos taken in Orlando.
Sunday 26th January
I attended an excellent dinner with L-R Scott Hebner (IBM), Jay Baer (conference MC), Liz Morgan (Expion – our host), and Renee Ducre (IBM).
I had not met any of my dinner companions before, and it was particularly exciting to finally meet Jay in person, as well as Scott, Renee and Liz.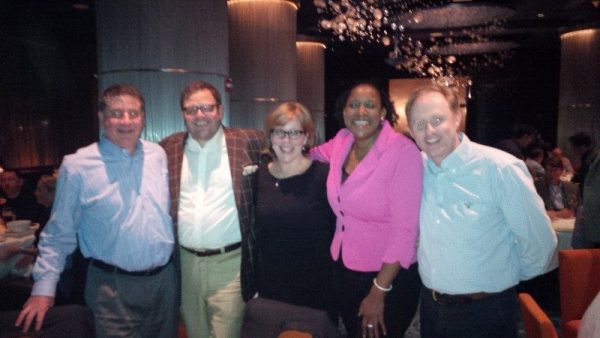 ---
Monday 27th January
The conference was opened by indie band American Authors from Brooklyn, who delivered a powerful 3 song set featuring "Best Day of My Life", "Luck", and "Believer", from their self-titled album.
The video below does not do justice to the energy from the set at 8am in the morning. I literally had a front row seat and I was impressed.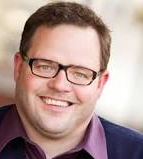 Jay Baer was the MC, and he did an excellent job – keeping things moving, and also injecting his insights, knowledge and just the right level of humour when required into each introduction.
The Monday surprise guest was Seth Meyers from Saturday Night Live. You can watch his routine below.
Social Café
Colleen Burns (@Colleeni) was in charge of the Social Café at the back of the main exhibition space, and over the 4 days of the conference, this became the place to head for in-between the multiple sessions.
There were also a number of buzz-chats, including a very interesting debate held on Tuesday – see below.
Engagement Centre
Guy Stephens (@Guy1067) was on hand from the UK to demonstrate our Engagement Centre showing statistics from the #IBMConnect hashtag on twitter.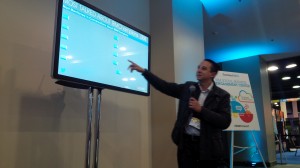 Cheryl Burgess interview
I was fortunate to grab Cheryl Burgess, author of "The Social Employee" for a quick interview about the book and the importance of social employees.
You can watch the interview below
---
Tuesday 28th January
One of the more lively events in the Social Café was a debate titled "Does Klout count? Does your social media score matter to HR?".
Chaired by Louis Richardson, the debate featured Andrew Grill (former Kred CEO), William Tincup, Pam Moore, Jeanne Meister, Mark Fidelman, and Matt Ridings.
It was a very lively debate – watch the full hour below.
On Tuesday morning at the opening session, Dr. Jeff Burns from the Boston Children's Hospital was interviewed by IBM's Bridget van Kralingen, Senior VP of IBM Global Business Services about the amazing OPENPediatrics network (built with IBM technology). As I tweeted during the session..
The Boston Children's Hospital Case Study shows how data & analytics can literally save lives #IBMConnect

— The Actionable Futurist® Andrew Grill (@AndrewGrill) January 28, 2014
In the keynote session from Bridget van Kralingen, she announced the formation of IBM Interactive Experience, which firmly positions IBM as the trusted partner of the CMO.
You can watch Bridget's keynote below
---
Wednesday 28th January
I delivered my keynote "from social media to social business", and received a number of very positive tweets about my presentation which you can watch below.
I even recorded a piece for IBM's Social Business team while at connect.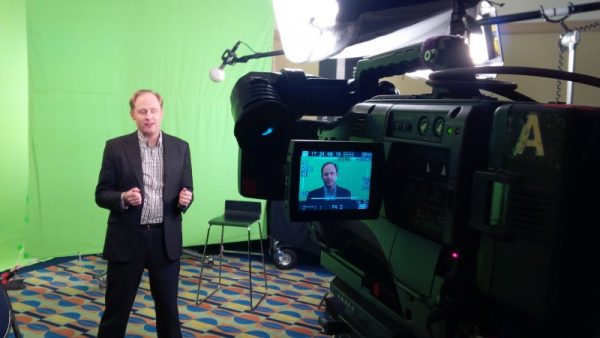 One thing that is striking about Connect is the scale of it all. The lunch tent is the size of a football field.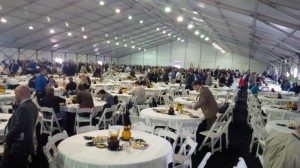 The highlights of the conference for me was the true aspect of social – meeting people face to face and developing long term relationships with them.