Interesting that the CEO of UK upmarket retailer John Lewis, Andy Street seems to think that the "Black Friday" phenomenon, transferred from the US to the UK doesn't really work.
According to Wikipedia, the day's name originated in Philadelphia, where it originally was used to describe the heavy and disruptive pedestrian and vehicle traffic that would occur on the day after Thanksgiving. Use of the term started before 1961 and began to see broader use outside Philadelphia around 1975.
Later an alternative explanation was made: that retailers traditionally operated at a financial loss ("in the red") from January through November, and "Black Friday" indicates the point at which retailers begin to turn a profit, or "in the black".
Black Friday in a shopping sense has been a fairly new concept in the UK, where on the Friday after Thanksgiving, online and high-street shops offer deep discounts on a range of products.
The scenes at a local Tesco of two women fighting over a TV set, one physically being dragged along, clutching to the box are not really the ones that as a society we should be promoting.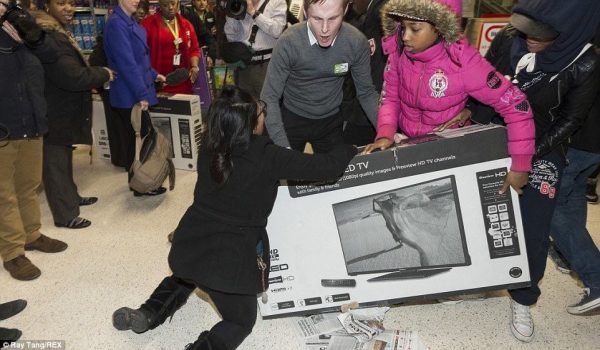 More interestingly, yesterday, the CEO of upmarket retailer John Lewis, Andy Street said that their online sales were up 19%, and they had a new peak around Back Friday a whole month earlier than their traditional shopping peak.
"Black Friday is a blessing in disguise really, the blessing part of it for John Lewis is we can achieve record sales that week, and we can demonstrate to our customers that they can order from us online and have confidence in the delivery.

For the industry as a whole, it is quite challenging, because pushing all that trade into one day is more difficult than spreading it over 5 weeks.

So my expectation is that Black Friday might even have reached a high watermark in the UK and we'll actually be far more considerate next year about whether we want as an industry to concentrate business all in that day," he said.
You can watch Andy's short interview with the BBC below.
The risks for all retailers is in the fulfilment piece.
There were many reports of websites being extremely slow, and even having to "queue" to get onto a website as shown below, and also there were many delivery issues.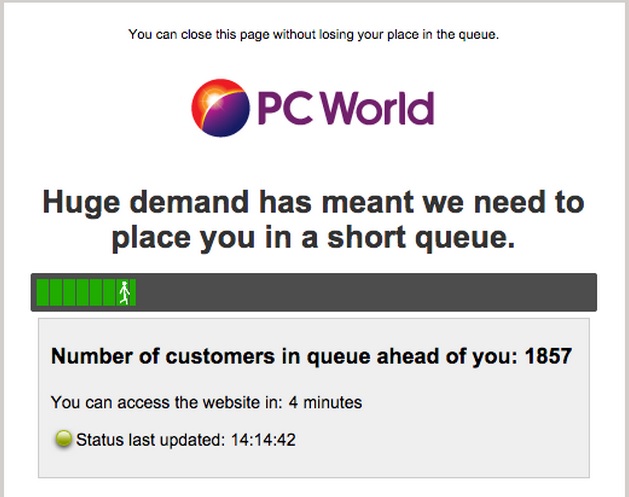 The Financial Review reported this week about the collapse of one of the oldest courier companies, City Link. In their analysis of the collapse, they highlighted the recent Black Friday deals and surge of parcels behind an industry wide problem.
The report looks at the "Amzon-isation" of the delivery industry
online consumers expect rapid, traceable and conveniently timed deliveries as standard but do not want to pay much for the service.

Retailers have been loath to absorb the cost either and with around 10 established delivery companies competing for their business, they have not needed to.
A longer-term problem for the delivery industry is that they have had to reduce their cost-base by turning to contractors, on lower wages. This also means they have less control over the end-to-end quality and customer experience.
Some retailers such as Aldi, and Next decided not to participate in Black Friday – in Aldi's case they claim to always have low prices.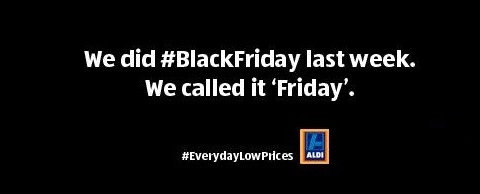 High street retailer Next were one of the few to shun the Black Friday deals, and reported sales up 3.9% – unfazed by the discounting frenzy from their competitors.
With these wafer-thin margins, delivery companies are not able to invest in the latest tracking technologies, demanded by the well connected consumer.
"Somebody has to pay for that 'free shipping' and at the moment that's been the express parcels companies," says John Manners-Bell, chief executive of Transport Intelligence, the consultancy firm. He says some parcels companies have been slashing their rates in a bid to capture more business.
The Actionable Futurist® POV:
The comments from Andy Street John Lewis were aimed squarely at his competitors – stop this madness of Black Friday and we can all do well, otherwise, it will become a race to the bottom.
Amazon will continue to drive down the margins of courier companies, some more will fail, and others will merge, upgrade their fulfilment and consumer parcel tracking apps and start to make money.
"Click and collect" services where you visit the local branch of the company you have bought online from (or one of their designated collection partners) will become more popular. In John Lewis' case. click and collect overtook home delivery or the first time in late 2014.
Retailers love click and collect as they are already delivering daily to their stores, and can better manage their logistics to deliver additional stock (in this case pre-purchased) to the click and collect department rather than some random place in the suburbs (ie your home).
A few years ago, I ordered an iPad keyboard from John Lewis at 2pm on a Saturday (on my iPad after a swimming lesson with my daughter) and I arranged to have it delivered to my local Waitrose (part of the John Lewis Partnership) the next day – on a Sunday!
Digital disruption is now hitting every industry and every company on the high street. Deep Black Friday discounting aside, online shopping and the need to provide next day fulfilment at low or no cost is here to stay.
Those companies that run an efficient online platform, coupled with an intuitive and brilliant user experience on any device will win.