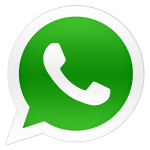 According to a report in today's Financial times (subscription required), the EU is considering asking Over The Top (OTT) players such as WhatsApp, Skype (and I am sure others) to behave more like established telecommunications companies.

I have often said that in disrupted industries (think banking, telco, media), the regulators are often far behind what is actually happening in the market.
When you consider that the total of ALL SMS messages sent globally per day from every mobile operator hovers around 20 billion, and WhatsApp now sends more than 60 billion (that's SIXTY BILLION) per day from one platform, you can see that the telco market has been massively disrupted already.
The only reason I send an SMS message is when I need to contact someone I am not connected with via WhatsApp or is not on the iOS platform, hence I cannot send them a "blue" iMessage and instead have to send them a "green" SMS.
Now that the EU has caught up with the need to regulate the OTT players like telcos, other issues will emerge, such as the need for message and voice interceptability, as applies to all carriers around the world. As WhatsApp employs end-to-end encryption, I'd say the EU will have a hard time with that regulation.
Again this is an example of where the regulators are playing catchup with the emerging disruptive platforms.
Having worked for telcos in Australia some 16+ years ago, I saw first-hand how much of a cash-cow messaging services such as SMS were. I am sure every telco boardroom is tearing their hair out to see how they can compete with these new messaging and voice platforms.
While you can argue that telcos do get to collect revenue from data services, you will also note that in many countries voice and text services are virtually "all you can eat" for a monthly fee, however data services are rarely provided anymore on an unlimited basis, as there is an ever increasing cost to provide data services that actually massively disrupt those revenues from voice and text – WhatsApp being a perfect example.
As we watch another industry become disrupted daily, it will also be interesting to see how (and when) they respond beyond simple pricing levers.
OTT players have a massive advantage as they haven't had to invest billions in spectrum, mobile towers and billing systems. When Facebook bought WhatsApp in 2014 for $19Bn, everyone was gobsmacked. I remember being in the audience in Barcelona at Mobile World Congress just a week after the purchase, and the buzz from the delegates (mainly mobile operators) was incredible – why spend so much on a website with little or no revenue?
Two years, more than a billion users and 60 billion messages per day, the answer is obvious. The users. Facebook via their ownership of WhatsApp now play a pivotal part in the day-to-day activities of more than a billion consumers and business users – and that's digital disruption on a massive scale.
If the FT report is right, it will be interesting to see what the EU demands from WhatsApp and others in September.
Who is next to be disrupted? Leave a comment below or tweet me @AndrewGrill.