Back in 2010, when Twitter was but a few years old and I was blogging more regularly, I looked at how I might put my blog's brand in the links I was using, beyond using bitly which Twitter used by default back then (having ditched tinyurl before implementing their own at t.co).
I tried bit.ly for a while, but their limitation was that you were tied to Bity's "bitlink" structure. So if I wanted to use bit.ly/andrew and someone else had it (as they do), then I could not use lc.tl/andrew even by adding lc.tl (which I own) to bit.ly as a custom domain name.
The solution at the time was to use Yourls, an open-source platform that has even been adopted by the likes of Vodafone and Virgin (the bottom right of the virg.in login screen says "powered by Yourls".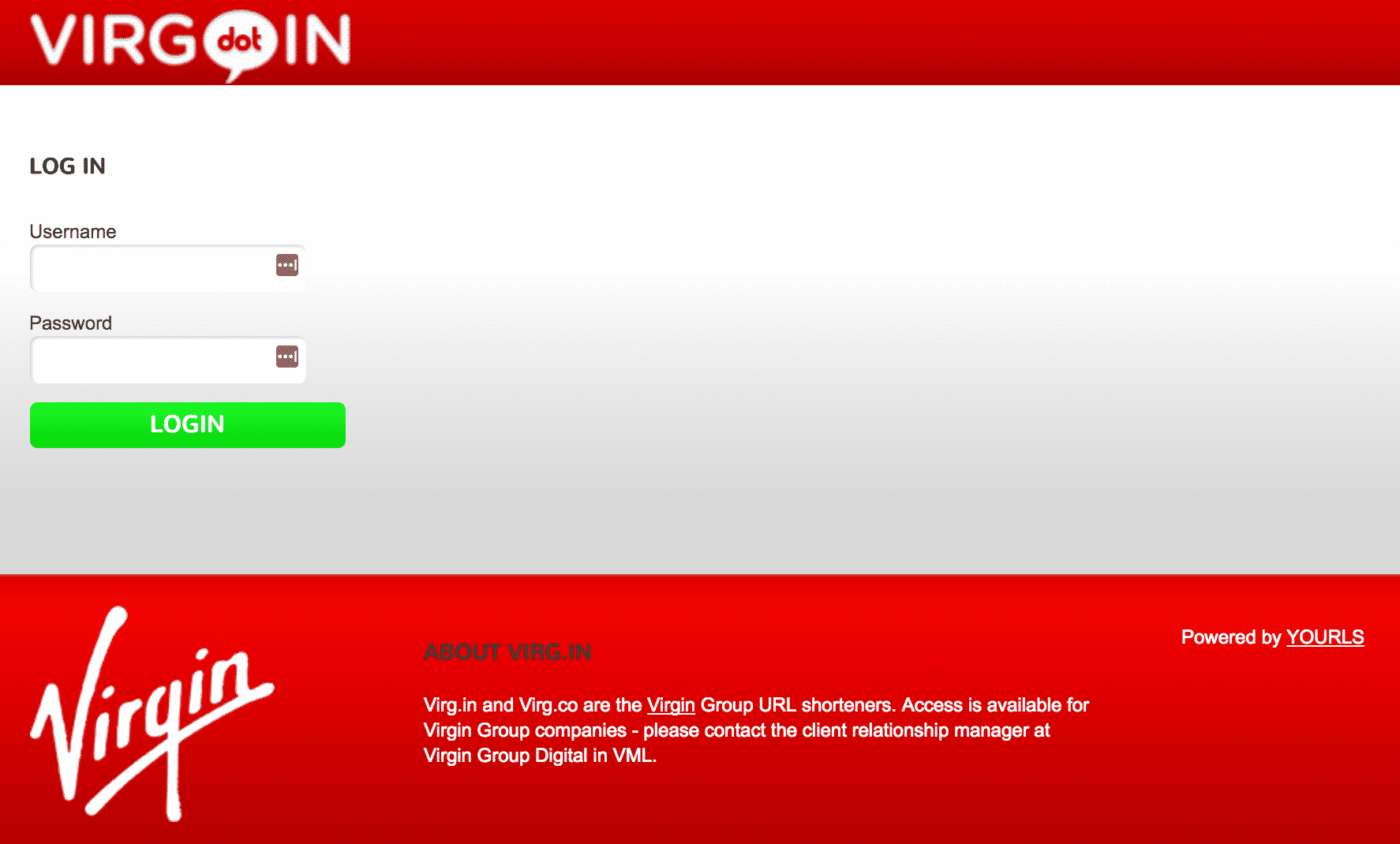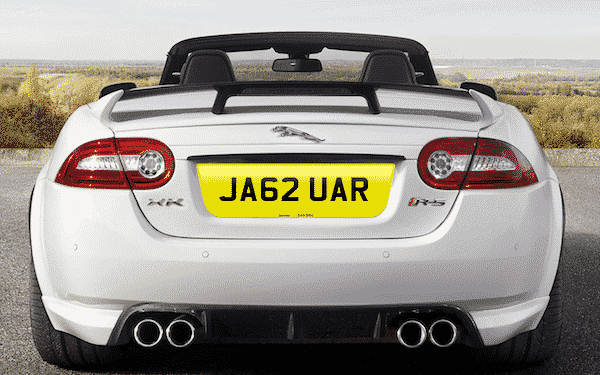 My friend and fellow blogger Stephen Waddington mused back in 2010, had personal URL shorteners become the "geek chic or the social media equivalent of personalised car number plates"?
Back in 2010, I wrote a 2 part series on how (and why) I was using my own shortener, which you can read here. Fast forward to 2016 and I'm now looking at what alternatives there are to a self-hosted, open-source tool.
Recently I have started using a neat Mac and iOS app from Florian Schliep called Short Menu. It makes the task of creating short links from blog posts and tweets incredibly simple. Over the last few days, there was an update to the app. From the blog post announcing the new version, I uncovered some new services.
"Short Menu now supports Rebrandly, Hive, Google, tiny.cc and branded.tiny.cc accounts. Bitly support has been vastly improved and will authenticate you now using the web-flow, in other words you don't need a Bitly account but you can use your Twitter or Facebook account with Bitly. Weibo's URL shortener t.cn is now also available."
I had never heard of the first one listed, Rebrandly, so I took a look. As someone who has become a bit of a branded shot URL expert over the years, I was really impressed by what I saw. A nice UI, great branding. and easy workflow to add new domain names and view click statistics was just the start.
The amazing part though is they are part of Click Meter, so you can link your Rebrandly account with a free Click Meter one to get amazing analytics on each and every click. Deep analytics was the one thing missing from Yourls, as you can't expect this in a free product.
I got my Rebrandly account set up quickly with a spare domain I had – dgital.link and started testing it. It just works out of the box and requires a simple DNS change at your registrar to point the root (or a subdomain) of your domain to their site.
Getting your short branded domain name
To get started with short branded domains, they have a focus on matching brands with short and cheap domains from the many new Generic Top Level Domains (gTLDs) on offer. They are even offering a FREE domain (note premium domains not included and available even though their domain checker says they are $2) – click here and use the code TheBest to redeem the offer.
Why branded shorteners now make sense in 2016
While I have been completely happy with how Yourls has worked for me over the last 6 years it might be time to migrate my 7,700+ short links over at lc.tl and put them onto the Rebrandly platform.
The reason for having my own self-hosted URL shortener was that few platforms allowed me to use my own domain AND give me the flexibility I needed from my URL shortener.
The other issue with the plethora of domain shortening sites around in 2010 (think tr.im, u.nu, cli.gs etc) was their lack of a sustainable business model. I wondered to myself how they could stay in business with the ongoing costs of servers and bandwidth every month. As they offered completely free shortening services, they soon became the standard tool of spammers to hide destination links. The result was most have since folded, and all the short links have now gone from the web.
Rebrandly is aiming themselves squarely at Bitly's Enterprise edition (which is circa $500/month) with a price-point of $99/month (as well as a free version for bloggers) which is much more attractive.
If you are a brand (or even a humble blogger like myself), then a branded short URLs now make complete sense, now that companies such as Rebrandly have a solid business model, and are also providing a rich API to plug into a number of platforms and apps. They even offer short links with Emojis!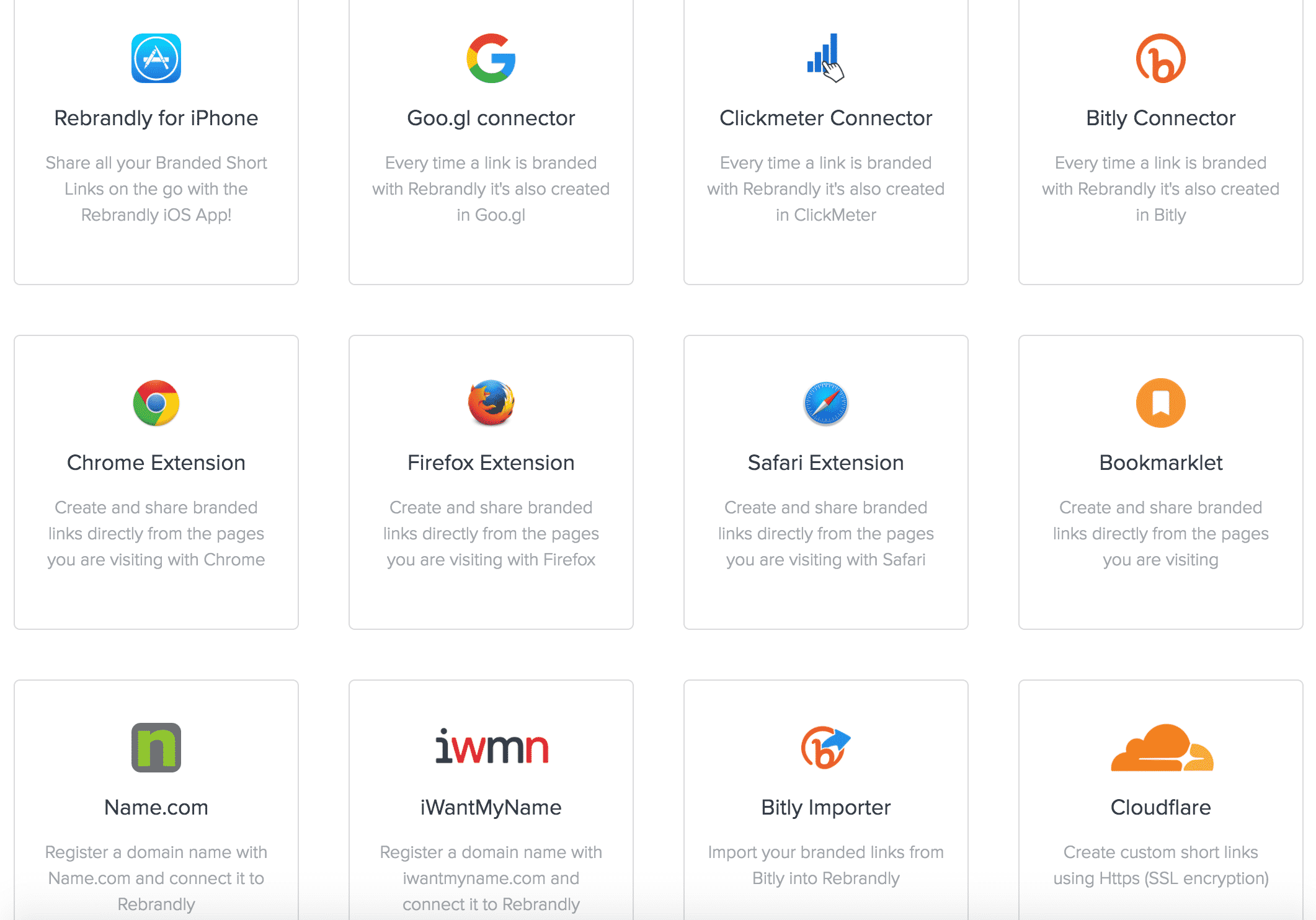 I encourage you to check out Rebrandly today and enjoy clicking on my short, branded links on Twitter and elsewhere from now on.