I'm delighted to have been asked by the Managing Partner's Forum to provide the keynote at the MPF Summer Summit 2017. This event examines how leading professional services firms are shaping up to face the future, through their people and their culture.
UPDATE JULY 2017: Watch a full replay of Andrew's talk below.
Against a rapidly changing backdrop with emergent new technologies, younger generations entering the work place with different expectations, and increasing demands from clients, and so it is essential that any firm is agile enough to adapt and attract the people needed to meet these challenges successfully. The positive impact of ensuring your workforce is diverse and inclusive on the bottom line is indisputable, as is the cost to the business of doing nothing.
I will be speaking on the importance of "Diversity of Thought". You can read some of my thinking on this subject, and around the need for digital diversity on boards here.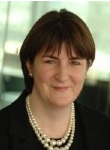 In addition, Fleur Bothwick, EMEIA Director of Diversity and Inclusion at EY and co-author of Inclusive Leadership, will discuss how EY believes that diversity and inclusion is good for everyone – both the business and its people.
Her view is that diversity is about everybody. More than just about single strands such as race or gender, it's about the fact that every single person is different and we all have multiple identities. Fleur is a firm believer that diverse teams are the key to creating a dynamic, innovative and competitive business and with current business trends, it has never been more important to think about how we are attracting, retaining and engaging our people.
Fleur will also be covering elements from her book Inclusive Leadership, co-authored with Charlotte Sweeney, which introduces a framework that any sized organisation can use, operating both locally and globally, to enable them to identify where they are on their D&I journey aligned to their business objectives.
The Summit will close with a panel discussion and audience Q&A, where Derek Hrydziuszko, a Partner of the event hosts Berwin Leighton Paisner will join our speakers, drawing on his own experience of diversity and inclusion within the legal sector.
The event will be facilitated by Luan de Burgh, of communication consultancy the de Burgh Group.
Agenda
4.00pm Registration and refreshments
4.30pm Welcome & introduction
4.40pm Andrew Grill, IBM Social Consulting
5.10pm Fleur Bothwick, EY
5.40pm Panel session and Q&A
6.15pm Drinks
7:00pm Close