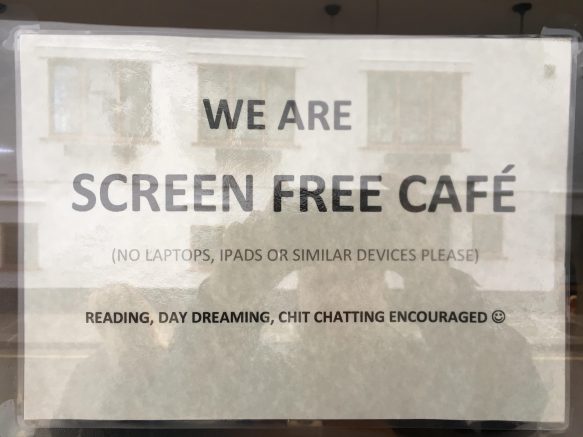 In 2017, I came across a "Screen Free Café" in Kensington, London which asks for "no laptops, ipads or similar devices please".
They encourage "reading, daydreaming and chit-chatting". Wonder if we will see more of these. Since I am 100% digital I read from my iPad – I wonder if I would be allowed in.
There has been an interesting discussion about this over on LinkedIn.
Update January 2019: The cafe closed suddenly and there was a repossession note stuck to the window because they had failed to pay their rent.