"Don't forget to sell shirts & shoes" is a sign that is on the whiteboard in the office of Under Armour's former CEO Kevin Plank in permanent ink.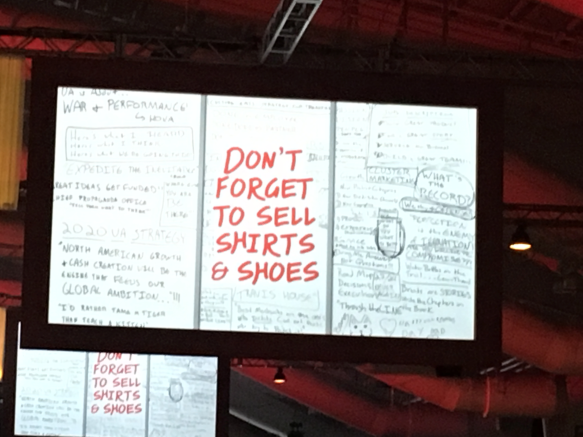 I was fortunate enough to see Kevin present in New York a couple of years ago and took a snap of the sign.
At the recent Digital Growth conference, in this 30-second clip, I explained why all companies need to think in this way.
Don't get caught up in vanity social metrics or campaigns and products that are a waste of time.
My message was clear – "If you can't measure it and it does not impact the bottom line then don't do it".
Do you have a mentality to always "sell more shirts and shoes" or your equivalent?