I thought it would take me a while to say I was running an AI project, and now I am – I've found an AI powered recommendation engine for my B2B content and thought I would share the details with my community.
After reviewing my current content strategy with the digital team @SpeakingOffice (who represent me for all of my speaking engagements), we decided it was time to make better use of my 18 years of B2B content on my blog and migrate it to sit alongside my main speaking website here at andrew.london
After carefully migrating the relevant content and putting in Google friendly "301" links to tell everyone the content had a new home, I then went about looking for a way for people to discover all my great B2B content.
There are a couple of paths. You read something I post to LinkedIn or Twitter, I direct you here to my website and after you've read some great content, there is a call to action that you can also book me as a public speaker.
The second path is you're searching for a "Futurist Speaker" for your next event and you want to see what else I speak and write about.
Right there, I want to surface the best content I've written (without being able to physically make the best recommendation to you on the fly).
This is where AI comes in.
After much searching, I settled on the new service from Bibblio which is now available as a WordPress plugin.
If you are reading this on my blog, then you will see some recommendations like the ones below at the end of every post.

The interface from the wordpress side is simple, and once installed, the plugin takes care of grabbing your content and ingesting it into the Bibblio AI engine.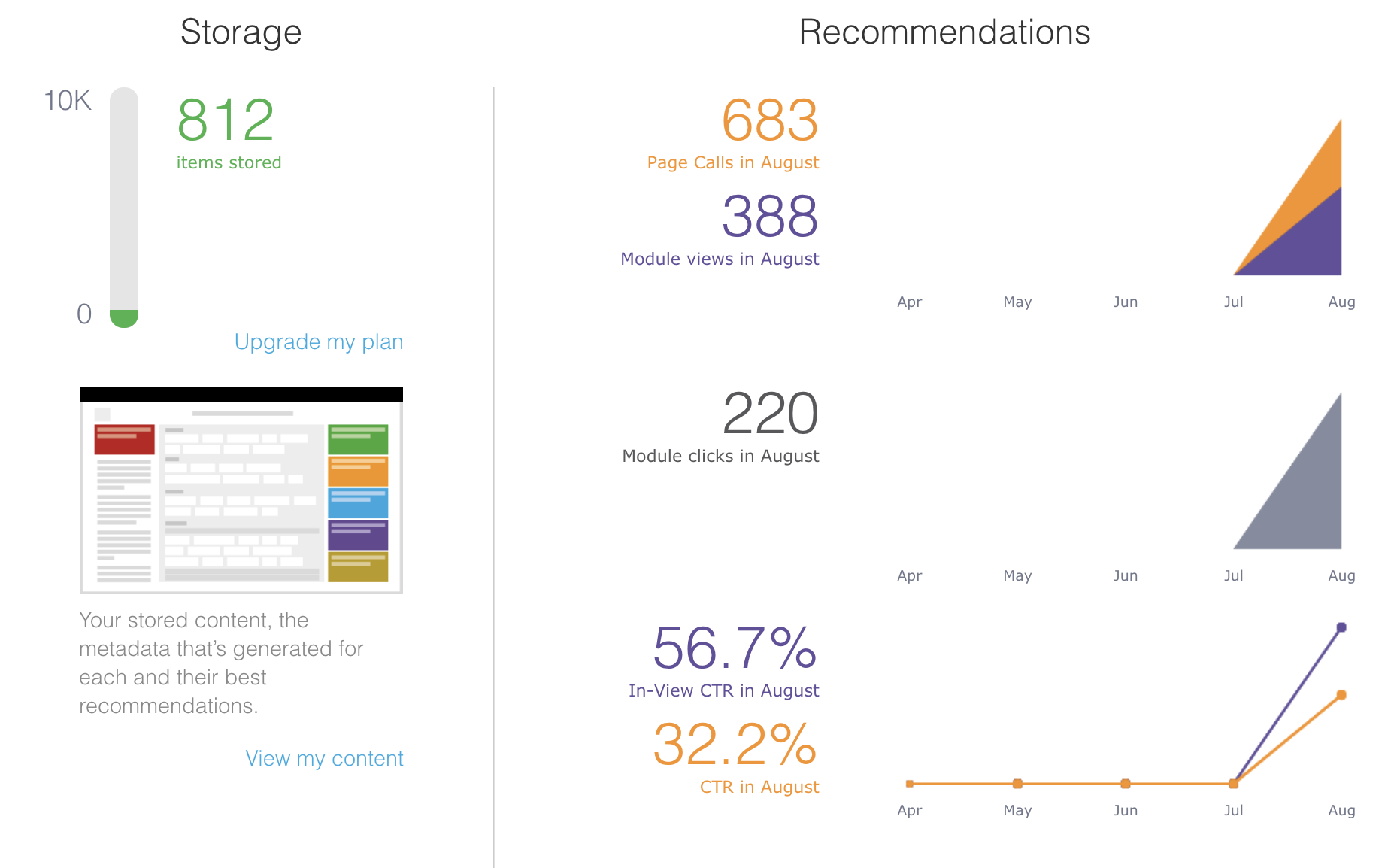 You can see all of the content in your Bibblio account, as well as the way the engine has indexed and scored your content. I'd like to see more options for searching through this content, and perhaps ways for me as the content creator to "train" the content, but I understand the service is brand new (and I'm using the free version which allows for 25,000 recommendation calls per month, so I expect this will improve over time.
To the folks at Bibblio, I'm happy to be a beta tester – please do get in touch.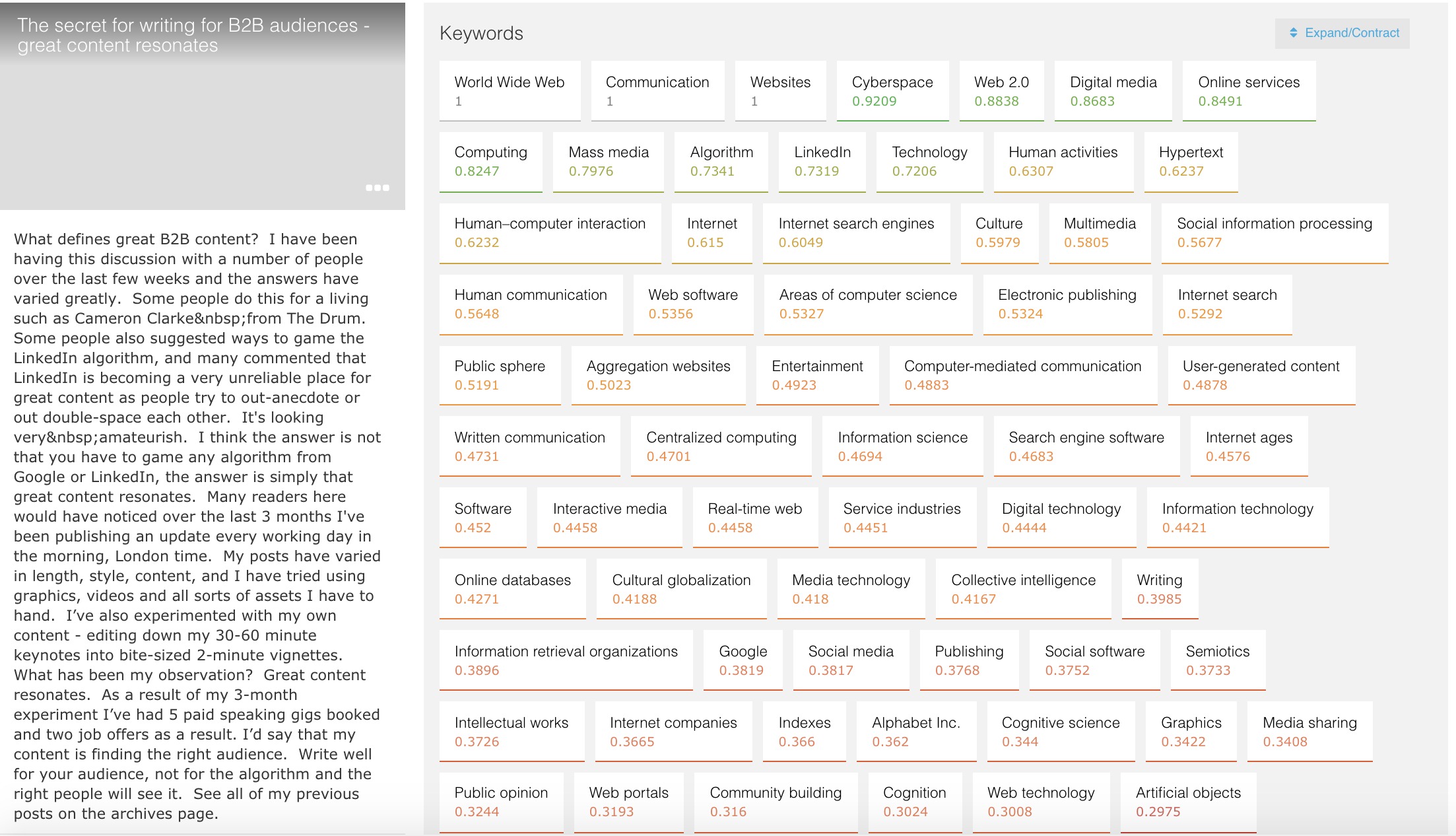 So why is this a big deal?
For me, I have two types of content, my latest thinking that appears like this as a blog post, as well as speaking engagements (over 370 events, all with their own page). If you're looking at an upgoing or previous speaking engagement, I'd rather serve you relevant speaking content, and for blog posts I want to serve you a relevant new blog to read.
I also need it to look stylish. In looking for a content recommendation plugin for WordPress, I stumbled across Bibblio by accident and considered them primarily because the content display engine provided what I thought was a very pleasing look – a thumbnail featuring the image related to the post, a title overlayed on the image and a hover that expanded with more of the article.
You can see the different styling options they offer within the WordPress plugin settings below.

I think it looks really pleasing, and importantly is a very lightweight plugin and does not seem to slow down my pages at all, needing only lightweight calls to the Bibblio server with each page that is served.
If you are a company of any size, then taming your content, whether it be product or service information, or blog posts, then you should consider AI to help you as a recommendation engine. While i am using the WordPress plugin, it seems like Bibblio is geared to plug into any website.
As I've been using it over the past week or so, the AI part has come into its own. Instead of my previous plugins that recommended other posts based on tags or categories, the Bibblio solution ingests the entire post and looks at ALL the words. As such, the recommendations I have been seeing have been spot on – as they should be when deploying an AI system.
As more people visit my content and click on the recommendations, the system will "learn" and serve the best content each time – which is exactly what I need.
Feel free to click on a relevant post below under the "You may also like …" heading to see the AI in action.