S2 Episode 3: The Future of The Internet of Things with Ron Rock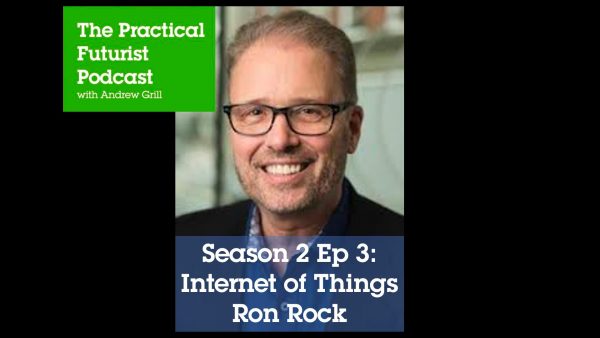 The Internet of Things or IoT is probably the most-hyped technology behind blockchain – but what does it really mean and what are the practical uses of the technology?
You may not realise that IoT is present in almost event facet of our daily and working lives. In the last 24 months, a "perfect storm" of factors has meant that this family of technologies is poised for incredible growth.
To understand this better, I spoke with Ron Rock, the CEO and co-founder of IoT leader Microshare. In this wide-ranging chat, we looked at what IoT is, why it has been misunderstood and how it can be best used in a corporate environment and also looked at the topic of data ownership and digital twins.
If you've ever wondered what IoT is then this is the podcast for you.
We also covered:
• So what is the Internet of Things?
• The Sensor as a service company
• Digital Twinning
• What sort of data can you collect with IoT?
• Facilities Management and IoT
• Wellness in the workplace
• Data > insights from IoT
• IoT real-time data can drive SLAs
• How cloud computing is driving IoT adoption
• Low Power Wide Area Networks
• IoT doesn't need to involve IT
• Customers buy business solutions, not IoT
• The 4 drivers of IoT success
• Why millennials expect a different work environment
• Carbon dioxide sensors help wellness
• Sustainability + ESG + IoT
• Asset tracking and IoT
• New innovations for IoT
• Wearables: sensors in clothes
• Who owns my data?
• Multi-party data ownership
• The data value exchange
• Three things for this week
You can listen to this podcast on your device using this direct link or search for "Actionable Futurist podcast" in your favourite app.
What are you doing to get ready for the promise of IoT?