Live events are well and truly back! I've spoken at three in-person events in the last 4 weeks and I'm doing another event in Birmingham next week.
Last night I was again hosting the Engineers Australia UK Chapter Spring Forward series and I interviewed Chris G Jones from Frazer-Nash Consultancy where we learned about some fascinating work they are doing in the rail industry, as well as reskilling 500 engineers with data skills.
Over the last month, I've spoken at the Network Group partner event in Brighton, Taylor Wessing's Brands Forum and next week I'll be delivering the keynote at the 2020 Innovation Training Limited conference in Birmingham.
Many will know that I film all of my talks to allow me to review and improve my delivery, and also to showcase my talks on my website.
Last night was a truly hybrid event, as we had 30 or so in the room in London and a number online via WebEx.
You might ask how many we had in the crew to deliver a 2-camera HD livestream. Well, it was just me.
I took along the livestream kit I use for virtual keynotes and had one of the Engineers Australia team select the shots from the back of the room.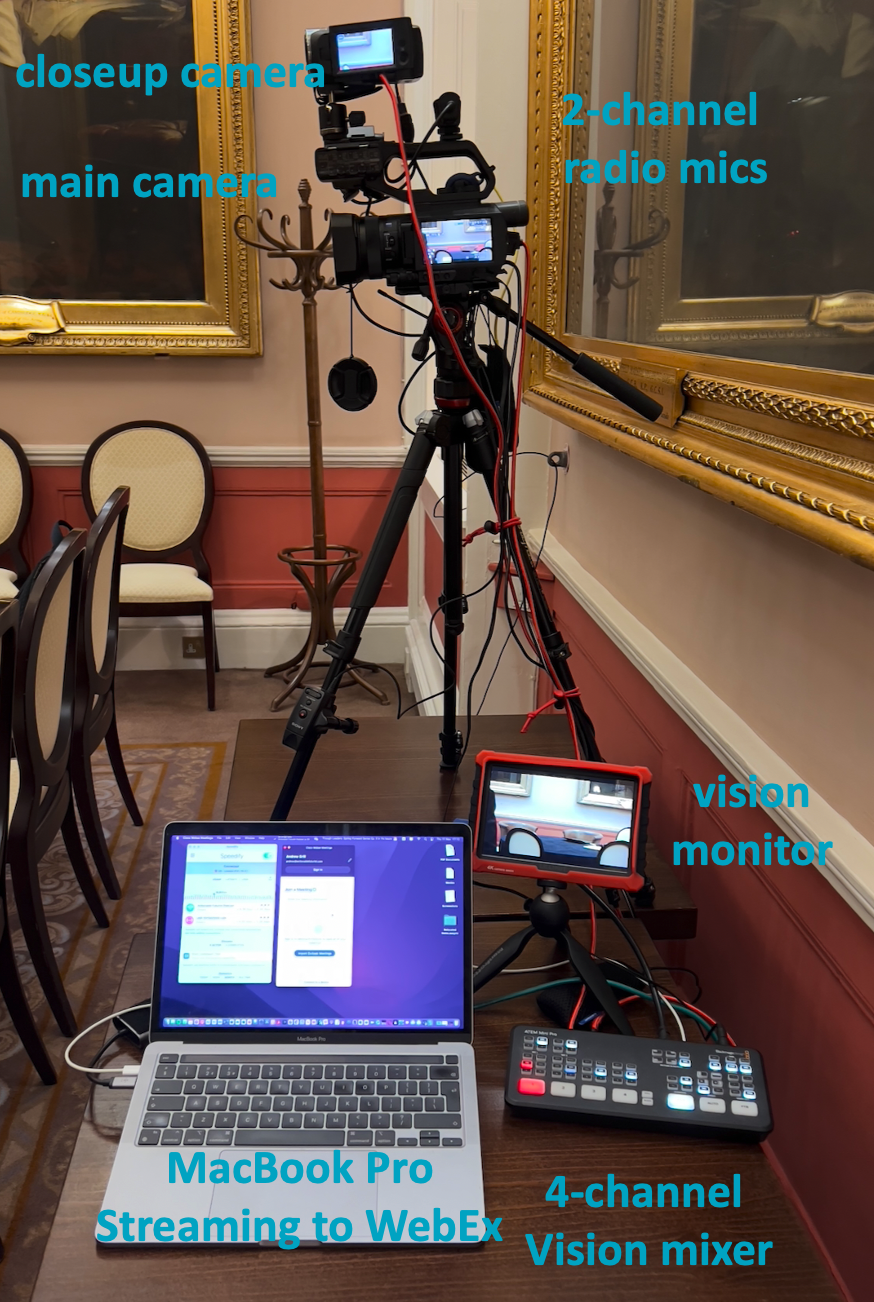 The video above explains the setup. How many presenters do you know that can not only deliver engaging and long-lasting content but also live-stream their presentation?
If I can help deliver a talk in-person, virtually or as a hybrid, then please get in touch with Michael Levey and the team at Speaking Office via the contact form.