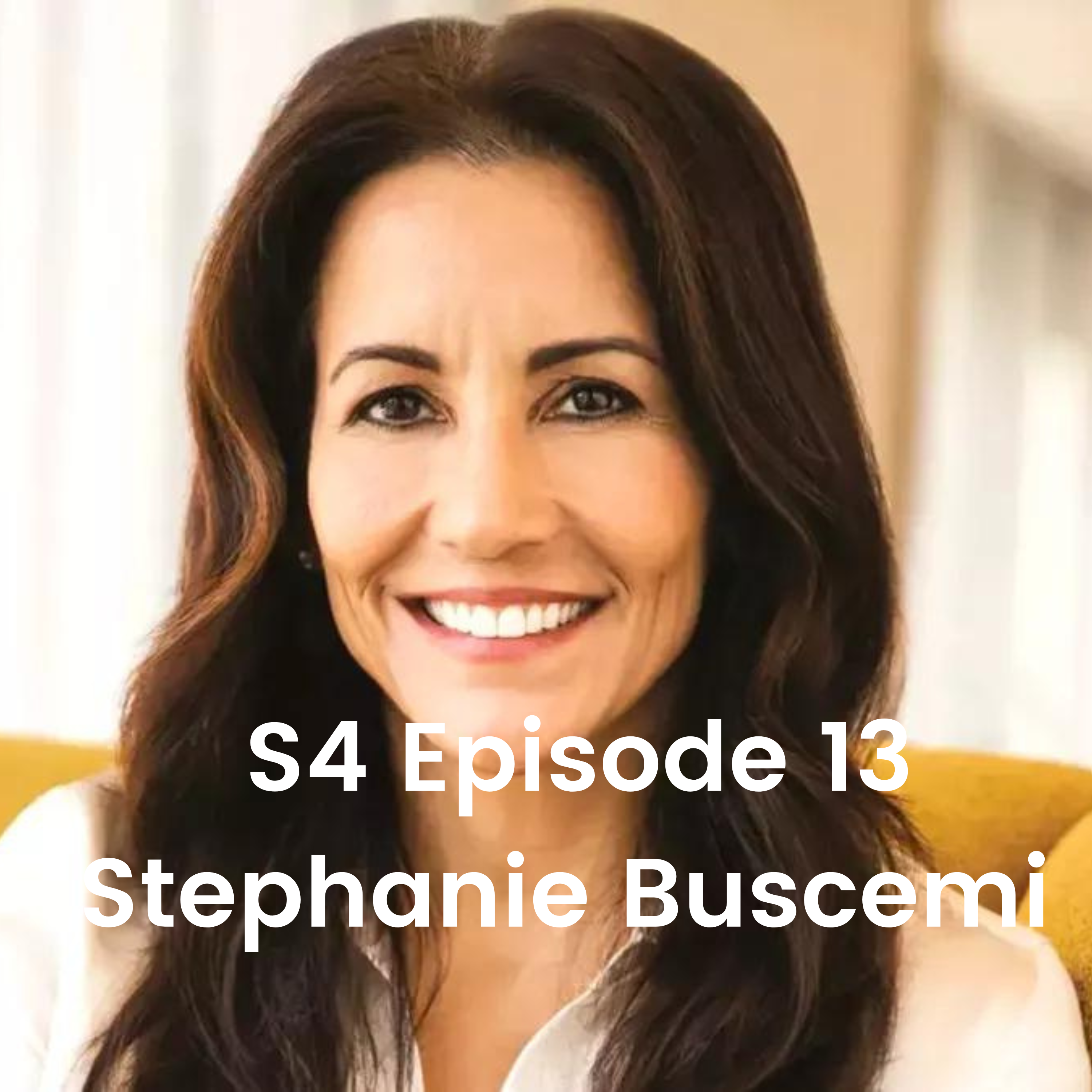 S4 Episode 13: Stephanie Buscemi from Confluent on the future of real-time data and marketing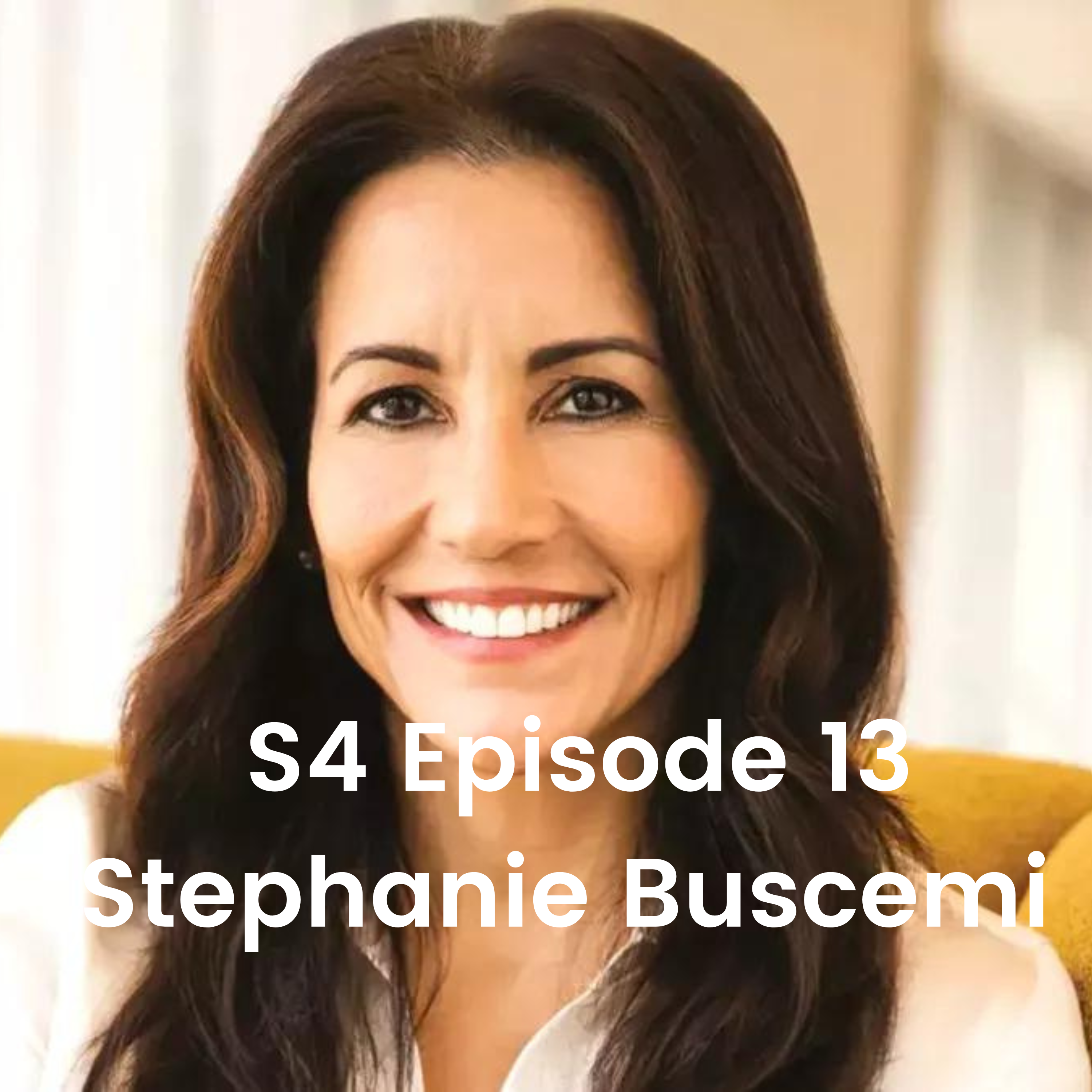 Listen also via one of these apps

Stephanie Bushcemi who is currently the CMO of Confluent.

She was previously EVP and CMO of Salesforce and held the same role at IHS Markit, and also spent a number of years at SAP heading their Marketing functions.

We recorded the episode live at the Kafka Summit in London and spoke about a range of topics related to Confluent, and the platform Kafka that came out of LinkedIn, as well as hearing her thoughts on where marketing and events are headed in 2022 and beyond.

Stephanie is a strong advocate for real-time data, especially when it comes to marketing campaigns.

She was previously EVP and CMO of Salesforce, and held the same role at IHS Markit, and also spent a number of years at SAP heading their Marketing functions.

Prior to SAP, Stephanie was at Hyperion, acquired by Oracle, where she spent nearly a decade, in various marketing leadership positions building the performance management category and Hyperion's presence within.

An example used at the Kafka summit we were both attending was:

"When you cross the road you prefer to use real-time data to make a decision that the road is clear or would you use data that is 5 minutes old?"

We discussed a broad range of topics including:
How Confluent came out of LinkedIn
The birth of Project Kafka
The need for real-time streaming data
The role of Confluent
Data in Motion is the future
Why Stephanie became a Marketer
Stephanie's experience as Salesforce CMO
Why Stephanie moved from Salesforce to Confluent
The similarities between Confluent and Salesforce as category creators
Working on the Confluent IPO
Tips for writing an IPO S1
Advice for companies considering an IPO
Does going public change how you go to market?
The importance of open data
How do you build a business on free, open-source software?
Adapting to marketing in a post-pandemic world
The need for marketers to be more data-savvy
Getting out of the 4 walls of marketing
What "customer 360" really is
The value of communities
The importance of influencers and advocacy in B2B marketing
What the future of marketing looks like
The likely mix between virtual and in-person selling
Lessons learned as a Manager during the pandemic
Three actionable tips for marketing in 2022 and beyond
Resources mentioned in the show
Educated by Tara Westover
More on Stephanie
Stephanie on LinkedIn
Confluent website
Episode Transcript
Voiceover
Welcome to the Actionable Futurist Podcast® a show all about the near-term future with practical and actionable advice from a range of global experts to help you stay ahead of the curve. Every episode answers the question what's the future all with voices and opinions that need to be heard. Your host is international keynote speaker and The Actionable Futurist®, Andrew Grill.
Andrew Grill
My guest today is Stephanie Buscemi, the CMO of Confluent. She's responsible for leading and scaling their global marketing organisation as the company pioneers a fundamentally new category of data infrastructure focused on data in motion. Her leadership is instrumental in how confluent partners with customers to unlock the full power of data flowing through their businesses. She was previously EVP and CMO of Salesforce, and held the same role at IHS Markit, and also spent a number of years at SAP heading their marketing functions. Prior to SAP, Stephanie was at Hyperion acquired by Oracle, where she spent nearly a decade in various marketing leadership positions, building the Performance Management category and I periods presence within Stephanie holds a bachelor's degree from UCLA. Welcome, Stephanie.
Stephanie Buscemi
Thank you. It's great to be here, Andrew.
Andrew Grill
So today, we're recording live at the Kafka Summit here in London. I've just spent a very interesting morning listening to Jay talk all about Kafka. But let's rewind the clock to 2014. Many may not know that confluent came out of LinkedIn. So what's the confluence story?
Stephanie Buscemi
It's a wonderful story. And you for me, it's why one of many reasons, but a top reason why I'm here at confluent. So Jay, was at LinkedIn with our other two co founders. And they were trying to solve a problem for at LinkedIn, you know, they were trying to essentially bring together real time data together. So all that information that we want to share with one another on LinkedIn in real time. And they were looking within the data infrastructure space. So what are the different solutions available to us. And it's interesting, when you talk to them about it, they say we were certain existed somewhere, we really didn't think that we were going to have to build it. And the reality became about that they needed to create it in order to make it for real time. And so they set out on that mission. And that project was called Kafka internally within LinkedIn. And then they created it for the use case of sharing information within a LinkedIn social network. But as they were doing that, they came to realise, well, wait a minute. The reality is, there's lots of things that we need in real time in the world today, real time data that is, and so they ultimately gave Kafka donated Kafka to the Apache foundation now. And then Jay and the co founders of confluent, were also those co creators of Kafka had the vision to create confluent, they saw the opportunity there to do so much more.
Andrew Grill
So one of my avid listeners to the podcast is my mom back in Adelaide, Australia. So how would you describe what confluent does to my mom,
Stephanie Buscemi
probably the same way with I do with my, with my mother and my family. And I talk usually, if I figure out something that they love in their life, that is real time. So a lot of the easiest examples was in the midst of the pandemic, was to talk about food delivery, you know, many of us whether it was ordering takeaway, or getting grocery delivery. And in order to do that, effectively, one of our largest customers is Instacart. And for them to be able to do that, effectively, they leverage real time data, they leverage confluent. To do that, they don't have to have data in motion. And that is to one create a great front end customer experience. So when you're on that app, and you're picking, and you want those organic tomatoes, over those regular tomatoes, that those things are actually going to be in stock, and they're going to be able to be delivered to you in a very timely fashion. So it's bringing together and creating that customer experience, then being able to know what are you buying? When are you buying it? What is that you want, being able to push the right offers to you the right promotions to you being able to have you engage in real time and have a dialogue with the person in the store should those things not be there. All of that is the power of data in motion.
Andrew Grill
I love the phrase data in motion and I was listening to other podcasts when we talk about data at rest versus data of motion. It sounds like data in motion is the future
Stephanie Buscemi
I would say so most certainly and there's a couple other interesting stats that that reinforce that. So one data in motion came came to be because so much in the data infrastructure world the conversation has been about data at rest. And that implies static and silo and so obviously the counter to that is data in motion. What we all need is it in real time and somewhere and forcing points related to that are a couple things. One, if you look at Kafka out there as an open source technology, just in 2021, alone, there was nearly 600,000 downloads of it. It's one of the fastest growing open source technologies out there it is, by far the fastest growing, open source, streaming technology out there. If you look today, in terms of companies think about not just Kafka, but Confluence opportunity 25% of applications workloads, all the data today are in the cloud, and growing very, very quickly, as you know. And so confluent has re architected Kafka for the cloud. And so there's that opportunity there. So we see that there's Kafka has become more pervasive, it is in 70%, of the Fortune 500. So we know it's not going anywhere, we continue to see it grow. And then as confluent, where is our plus plus our value add to that? Well, it goes beyond that streaming, it's being able to provide not just the streaming, but the processing, and the analytics, the connectors, all of that to give it a complete offering to be able to offer in the cloud, and across all cloud providers out there.
Andrew Grill
Jay gave a really interesting analogy about data in motion. He said, If you're about to cross the road, would you want to use data that was five minutes old, or data? That was real time? And I thought that made it really, really real?
Stephanie Buscemi
Yes, exactly. I think we all know the answer to that, which is you need that data in real time. And the reality is, because consumers today have had enough of that. And whether you've had that experience with an Uber or an Instacart. It's just many other industries, the opportunity is still there. Like if you really think about it, we're just getting started in in real time. It's interesting, in about 2025, the estimate, which isn't too far from now, three years out is that 30% of all data will be streaming data, and it's growing very quickly out there. And so I think it will become the de facto standard. And we're just in the early days of
Andrew Grill
it. So it's fair to say I hadn't heard of either Kafka or confluent before our conversation. So marketing is going to be key to let people know about this great opportunity. So I want to focus on your own marketing career, because it's been really interesting. As I mentioned, the intro, you've had stints at Salesforce, SAP IHS market, one of my clients, what got you into marketing, and what have been the big changes you've seen with tech marketing over the years,
Stephanie Buscemi
I'll try to give you the shorter version of it. I actually did by college time at UCLA, and I had thought I would be doing a great degree in broadcast journalism, I ultimately wound up coming back to the Bay Area, I had been raised in the Bay Area. And when you're sitting in the heart of the Silicon Valley, it's a you just got to be a part of it. And I had realised at that point, had graduated wasn't going to go down a path of being an actual engineer of building it. So I actually tried my hand on the sales side, and did quite well at it. But I what I realised was that I actually wanted to help shape the stories and the narrative and how we brought these opportunities to customers. And it gave me an opportunity to leverage all I had learned around storytelling and communication and marry that with taking technology, something that's very complex, most people as you said, What would you tell my mother and really working on synthesising that and making it something that's understandable and accessible for everyone. And that's how that was my forward foray into marketing.
Andrew Grill
Now you're at Salesforce during interesting time, and I was one of the very early adopters of Salesforce back in Australia, when it first launched, and I've been a Salesforce advocate ever since. You're also responsible for Dreamforce, which always blew my mind going to San Francisco either during Dreamforce, or just before how big these events were. And even today, here in London, we've got 1000 people in the room. What was the most exciting part of working at Salesforce?
Stephanie Buscemi
Well, there was a lot of wonderful and exciting moments. I think, one of the things about Salesforce that stands out, over many, many companies that exist out there is that when it started, Marc Benioff and the co founder Parker, they genuinely believed and stated from their very first days in 1999, that business is the greatest platform for change. And today, I think a lot of companies say that because it has become more in vogue, but I could genuinely say that, that was back in 1999. And they pioneered something called the 111 model, which was to give 1% of your time, 1% of your equity, and 1% of your product to nonprofits. There's a belief that businesses need to be engaged in the communities in which they operate and give back and make society a better place and influence positive change. That notion that we shouldn't be talking about shareholders, we should be talking about stakeholders. And so lots of companies do that now. And I think some actually do it quite well. But I'm just always was very impressed that Salesforce was at bat, I think long before many companies were thinking about it. And it's, it's really guided many of the all of the decisions of the company over the years,
Andrew Grill
I've just been watching the Apple TV plus show called we crashed. And I've actually started reading a book about that when I compare the Salesforce mission and how they've grown and been successful and sustainable versus others. It just shows you how leadership and foresight and the passion for what they're doing becomes very, very important.
Stephanie Buscemi
Very, very important. And I think, specific to marketers. A lot of people will say, Oh, you know, you did all these amazing things about giving back in the community, and what is the role of businesses. And I always would say, that's about the company values. You know, marketing can't make that up. That isn't a copywriters job. That's not a story to be fabricated, that has to be authentically and uniquely yours and accompany. And so it can be challenging if you're a CMO and the company is maybe not clear about their values, or, you know, it's a plaque on the wall, but it's not really lived in action every day. So I definitely didn't take lightly that I was sort of privileged and that I had a company that was walking the walk every single day, it made it easier to talk about it because it was authentic. And I could point back to lots of programmes and things that reinforce that. So Salesforce,
Andrew Grill
huge company, everyone's probably heard that even my mom, CMO of that company, all these events, you then chose to move to confluent why the change a
Stephanie Buscemi
couple of reasons. But first and foremost, you know, I was at Salesforce during a seven year period, when I first joined, the company was predominantly known as Salesforce and sales. And the portfolio now is so breadth and depth across an organisation and applications for not only sales for service for marketing for commerce, multiple applications. And so while the portfolio grew, the one thing that persisted for Salesforce front end for all tech companies, is that underlying data, the underlying data issue, the promise of real time, you know, it's almost cliche to say, single view of the customer, or real time customer experiences, it is the Nirvana that everybody wants to deliver. And while lots of robust applications are being created, and an application development platform, at the end of the day, that ability to have the movement of data into all of the applications in real time. And when I saw the promise of what confluent was creating, and then I saw the legacy of Jay, the CEO and our co founders, I became super intrigued with it. There's also a very much a similarity between the two companies, while of two different sizes, and two different areas of technology. And that I believe both are category creators. And so as a CMO, it's a privilege to work on something that you're evangelising a category in a space and you're not. You're just not marketing a new feature set.
Andrew Grill
The other thing that probably drew you to it was the fact that conflict was about to go to an IPO. And I heard before that you hadn't been involved in an IPO before. Tell us what that was like going through the whole process and pushing the the NASDAQ button on the day.
Stephanie Buscemi
Well, it's exhilarating. It's quite the experience the day and all the days and months that lead up to it. And what I would tell you about it is one, you know, most people think about it in terms of the investor community and the street. And the reality is, it is such a seminal moment for the company. And it's the largest marketing moment. And for me, I think the biggest thing about it was really making sure that we were ready to be on the world stage beyond the investor community. And to me, that's a blast again, back to telling a story and then being able to actually then synthesise it and make it relevant to a variety of different audiences. Historically, it had been much a conversation, predominantly with developers, but being able to extend that to the masses was a lot of great work leading up to it. That was super interesting. It was also really good and that I would say a company going through a process of writing an S one. It is such a great moment for a company to bring the company together and get super crisp and super Arctic. Hewlett, I'm not only on the message, but on every facet, if you think about it, you're really as you run up to an IPO, you have multiple work streams running across the company. And you have to have your house in order and every single corner. And so that coming in and being new to the company, I almost felt like I got the Fast Pass, because I was going right into these work streams, where I got really deep visibility, and we got real clarity on every aspect of the business.
Andrew Grill
What advice would you give to people about to go through this or thinking about doing an IPO? Or the ones that are literally writing your best one right now? What advice can you give them from the other side,
Stephanie Buscemi
on the other side of it in terms of understanding clarity of the audiences? So the hardest thing I think, is most companies and all within tech, and let's even just take within data infrastructure, their success, to that point, pre IPO has been about establishing product market fit. And it has been talking about technical capabilities. So we can talk about our product, feature function and capabilities with a lot of developers, but you have to be able to aggregate that up to what is the confluence story? What are you more than just your products and services. And then in the case of confluent, a category you have to be evangelising for a category. That's a whole body of work. On top of saying somebody that's just a startup entering an existing space, that's just doing it maybe better, faster, cheaper. It's a paradigm shift.
Andrew Grill
So your initial raise was 800 million. What have you learned since going public? And does it change how you go to market,
Stephanie Buscemi
what I've learned since going public is a reminder. I mean, coming from Salesforce, I was very versed it being a public view at all times. And bringing that to the company. I think for me that was less new, because I had been in large organisations, large, publicly traded companies. But I think for many of the employees who were there from day one, the company is just what seven years old, we've been there from day one, being really clear about information sharing, and what information and how you communicate, you have to you truly have a much wider set of stakeholders that you have to keep well informed. And how do you do that? And how do you do that with the right amount of information at the right time.
Andrew Grill
So with each and every action, booking a service, we mentioned that selecting a song multiple times, you're triggering an action that happens is as a result, this modern if then that approach has become commonplace and is now expected by consumers. And all of this is powered by data. Here in the UK, in Europe, we've been exposed to the notion of open data, first, with open banking and with more industries to follow. So how important is open data in what you do and what initiatives confluent have in this space?
Stephanie Buscemi
I personally think, you know, there's an overall movement towards open. So if we think about there's been open source technologies, but open banking, open education, why are all of these things coming have come about? What's the impetus of the driver beyond them? In some cases, I think it's been born out of better governance to create better, greater visibility.
Andrew Grill
Yeah, I agree. Once you make the data open, and you actually feed it back to them, they can see what you're doing with it, they want to give you more data. So confluent is open source first. So how do you build a business and value on something that people can access at low or no cost? And how do you create and retain the IP in this situation?
Stephanie Buscemi
You have to be able to provide the expertise on the core, open source technology, or open source capability, which is Kafka in this in this case here. I think that we do a brilliant job at that, as demonstrated here at Kafka Summit, as the fact that the three founders are the actual co creators of Kafka. So there is so much institutional within the organ isation Kafka knowledge within our engineering team, really, we make it our business to be on the leading edge of that. The second thing is being more than Kafka, well of Kafka is of critical importance in the stream of data enabling those streams of data, the reality is that it's not just about ingesting the data, it's about the stream processing the processing of that data, it's about all the movement of that data. It's about the governance of that data, it's about the analytics of that data, and so is confidence providing all of that on top of the core Kafka service. So it's Kafka plus, plus plus. The other thing that I think's important to know is that it is completely re architected for the cloud. And so as we know, most companies are on their digital transformation journey. Having it built cloud native from the ground up is of critical importance, and very, very appealing. So
Andrew Grill
when we look at the changing role of marketing in 2022, and beyond, because everyone knows that the whole world has changed, everyone is debating what won't come next, talk to me about how marketing needs to adapt to this new post pandemic world and what you techniques marketers need to deploy in a data rich, always on world.
Stephanie Buscemi
So I would start by saying it is a data rich world, but are marketers tapping into that data to the fullest extent possible. And these things take years, I will say I still see so many industries and cohorts of marketers that are looking at data. They're using data, but they're looking at it in the rearview mirror. They're using it. So they're still running a campaign, and then the campaigns and market and then there's some post mortem, and everyone sort of reflects upon what happened, versus the notion of data and motion and using real time and having the idea that you don't need to go to 300,000 people, you could actually change the course of the campaign when three people have engaged with it, and then 30, and then 3000, and so on. And so I would say marketing's work is not done on leveraging data, I still feel that it is a lot of dashboards, but they're looking after the fact versus real time and missing that opportunity to change course, in real time. And what I mean by that is maybe based on your preferences as an example, are we reaching you out the right channel at the right time with the right message. And as cliche as that sounds, real time allows you to do so much more of that. And that has been the promise for a long time.
Andrew Grill
Does this mean though, that marketers need to be more data savvy, and the question may be preempted with what subjects should prospective marketers be studying so that they can have that conversation, that data rich conversation with the developers with their finance team, with other marketers,
Stephanie Buscemi
it's a necessity that marketers have some understanding of the marketing technologies at their disposal, and it should be in university, if you're not getting at university, there's plenty of open free forums to get that and that people should have that. I also think another big shift is that moving away for a long time in marketing, I kind of call it the marketing channel hype cycle. So it's like email, email, email, social, social, social, you know, texts, texts, texts, SMS it, there always is going to be the hot channel. The reality though, is a lot of marketing teams are organised in a way by those channels. So you'll go talk to them. And the webinar team will tell you how great their numbers are on webinars or the social team will tell you how great their social following on. And I think marketing fundamentally, you have to turn that on its head and turn it on its side, if you really want to get to that integrated marketing experience. And you have to change the incentives of the marketing team and how they think about it. So it's not that you abandon marketers having channel expertise, that channel expertise is value, but placing equal value on them understanding how all these things interrelate, how to the sum of the touches come across for their different target audiences and their different personas.
Andrew Grill
I talked to all my audiences about the importance of data literacy at every level of the organisation, I suppose if you're a mark, listen to this podcast, the ability for you to enrich your understanding of data and become more data literate, I think is probably one of the things you can invest your time. Well in 2022.
Stephanie Buscemi
I always say, metaphorically get out of the four walls of marketing because you just have a fraction. So for example, in tech, I'm always looking to understand how much is a marketing organisation really tapping into the product telemetry, really understanding the usage and behaviours around the product. There's so much more at your disposal. How all connected, are you into your service organisation and really understanding what's going on within service to inform your thinking. So data is foundational being a student of that, and using that, to inform what you create in the campaign, and then in real time to respond and, and modify the course to create a better experience.
Andrew Grill
I think you're right, getting down into the weeds and into the people that are creating these campaigns, but also going and talking to them. The question I often posed to my clients is, what data don't you have, that you'd like access to? And then if you go and talk to a developer or someone who has the keys to the data kingdom, they go, oh, yeah, we can get that. And if I had that I could actually do better real time marketing campaign. So sometimes it's having that conversation, cross disciplines that can really, really help.
Stephanie Buscemi
A lot of times people use the term customer 360. And I'm always intrigued by that. Because I think there should be a standard around what that actually is. Because in some companies, that might just really be mostly sales and some light marketing, and some companies it has been towards product, but missing service services, and it's really understanding does your company and do you guys value that like at the most senior level in the company? Do you value? Have you defined your customer? 360? What are all those inputs? And do you guys have real religion about being able to understand that and become students of that an action that
Andrew Grill
we talked about action? Well, one idea I've just thought of, as we've been speaking, a lot of people will use real time data collaboration, like Slack, if you're a marketer, put in the global Slack channel, how do I get access to this data, as some developer go? Hey, marketing's actually interested in what we do, this is how you get access to it, and the conversation happens, then the company can see the richness of the data that you have that you don't know access to, that might be something really simple that someone can do today
Stephanie Buscemi
1,000%. And they should be doing that if they're not already. So call to
Andrew Grill
action, put in the Slack channel, what data you'd like to have, who can actually help me have a prize for the best creative use of data that we don't know we have access to? That's right. The community is obviously very important. And we're here at the Kafka Summit, and I'm in a room of 1000 people, it's great to see that one of the first conferences where I've almost been blinded by code from another presentation there. I'm a, I'm an engineer, but some of it went over my head, and probably rightly so. But talk to me about how important your community is not just in Kafka, but also in confluent. And your community of customers and users,
Stephanie Buscemi
I would say, as a marketer, it's, you know, it's number one, it's right at the top there for the reason that because there's this, you know, explosion of data, and we all have more access to data at our fingertips, your customers are smarter than ever, in our case, our customers, often the developer. And so I believe that we're moving to a a reality and tech of co creation. And any company that is still back into has the wall up and is building their product roadmap, and isn't really sitting at the same time and really treating the community as a co innovation partner with them and helping them to form their product roadmap. There, I think they're completely missing the opportunity.
Andrew Grill
I want to explore co creation one of my my things I'm really interested in back in 2011, I ran a company called cred that competed with clout, you've probably heard of them. Social media influences, and it was interesting as an aside, down in Bryan Street in San Francisco, we actually shared the same physical building, we changed our Wi Fi to credit the best just to annoy cloud. So JioFi listening, sorry about that. But back then we were looking at the social media influences 101. And these are the now the Instagram influences. We started flirting with the idea of b2b influences. And I also want to talk about eminence. But how important is influencing influences and advocacy in the b2b marketing world, especially for what you're trying to achieve?
Stephanie Buscemi
It's hugely important. And I actually believe we're on a path. I don't know if I could put the timeframe on it. But I actually think when you look today, at brands in b2b Tech, their websites, we probably all could get a match. I mean, metaphorically speaking, and that
Andrew Grill
Ctrl, Alt Delete, just get rid of exactly that. It's they're
Stephanie Buscemi
still primarily driven by the brand. And the vision is not just to co create with product, but with marketing, that you're co creating, and that you're putting more of the power into the hands of the community to create the content. And I think for career marketers, that can be tricky at times, because, you know, we come up with the language and the words we want and we have the fit and finish and this is our, our brand library, and this is how we talk about it and you have to let go of that. You really have to let go with that and be comfortable knowing that if you co create on your content with your community, not everything is going to read great and not everything's going to say you're perfect, but you're going to build the trust. You're going to have the authenticity and you We'll create a destination site for them for that area that they're getting. They want learning from
Andrew Grill
it. Actually, it's a proxy market research. Because if your community is saying this is what's interesting to us, that's a bit of free market research.
Stephanie Buscemi
It has such an amazing halo effect on so many parts, it's good for the product team. It's good for the services team. It's good for the marketing team. But it is a pretty big shift to say, Hey, I wonder if we just set our website within two years, we want 50% of the content on what's historically been a corporate branded website to be co created content? People conceptually go, oh, yeah, let's do it. And then when you started to put it in practice, it gets a little trickier.
Andrew Grill
Talk to me about what the future of marketing looks like, you know, we've had a shift in the marketing mix with moving to digital first, the lion's share was on events. And ironically, we're in advance here today, the first one in a while, although it was interesting, your compare said that was great to be back in the room. I think this is my 11th in person event in the last few months. So clearly, I'm going to lots of events. But we will the mix, go. Obviously, we won't be totally back to events, where will you wait, what's the marketing mix look like going forward?
Stephanie Buscemi
I think there'll be a little bit of the pendulum will swing heavily back on events, I think they will have a different face to them. And I can elaborate on that. And I think ultimately it'll it will correct itself. And the reality is people will realise buying third party lists and buying events, sponsorships are not going to build you your long term relationships. In particular, marketers will need to invest more and more in their first party data, I think, to kind of overgeneralize for many years, I think we all got kind of hooked on cookies. And so we got really used to that on the website, then there was while we got these huge, large lists from doing these big conferences, we come back and market to those. And the reality is the companies that are taking the time to build from the ground up their own first party data, which means actually like the community having an ongoing dialogue and community a conversation and capturing that and maintaining that those are the ones that the MCS will get to defined rate through that because you have more rich information from the customer on the macro trends, but the micro what are the micro topics that they want to talk about that are for the one to few that you might not be doing. And if you think about it, historically, it's marketing is sat in a room, and then they come up with one kind of big macro campaign, or they're trying to do too many little things. And they're not really hitting back to the classic right message right time.
Andrew Grill
In terms of going to market in this new world. I read a report from McKinsey, that was during the pandemic where b2b buyers are now saying they prefer to be marketed to virtually because they don't like being visited in person. And the study, which was done in April 2020. And followed up a couple of times, was actually pointing to more of a prevalence for b2b buyers saying I want to be marketed through digital channels. Are you seeing that? Will we have to go to all virtual? Or will will this mix change?
Stephanie Buscemi
I think it's going to be a mix. I know it's going to be a mixed and that for all the technology there is out there, there's human connection, and you can't replace it. And you can see people you can look out look here in the halls and see people miss having some amount of human connection. So what's the right amount of that? That's what my comment was that I think the pendulum will swing like I already see that there's too many events out there right now. And the truth of the matter is, people want that connection, they're going to go back out, but how fast will they go out and what size event and they're not going to do 10 events? At a time. Maybe that individual you heard earlier was, in my mind, probably an exception. Our data doesn't show that it's that much. So I think
Andrew Grill
that was me. But what was funny, yeah, that's
Stephanie Buscemi
pretty scary. Okay, first party data, but that, but I think people won't. And another reason why they can't probably is if you think about a lot of companies, they pulled back on their TV during this time, and they're ramping now back, and they're trying to figure out what that spin looks like. So they, even if someone wanted to do every event out there, they probably would have some constraints on them to do that.
Andrew Grill
So before we finished and running through a quick fire round, what did you learn as a manager and a leader during the first year of lockdown, while CML conflict,
Stephanie Buscemi
a heightened level of empathy and relevance, the pandemic didn't discriminate it, it hit everyone, but yet how everyone went through it was very different. And everyone's circumstances were very different. And if you think about when people come into the office everyday, you kind of know that they have the same chairs, the same setting the sameness and that all went out the window and you could see You know, I would be on my Zoom meetings with people who had no help no caregiver and, you know, children under five running around. And, you know, that's an example, if there were so many taking care of other family members, all kinds of things. And so I think you just had to be really empathetic to that, and really attuned to that and give permission for people to want to acknowledge that, you know, a lot of times people will be apologising. And it's like, you didn't create this pandemic, and you shouldn't apologise that you have a wonderful family, you know. So I think being being empathetic, I think in terms of talking and outbound, the stories you're telling in marketing, I also think relevance, I think a lot of things I know when the pandemic first hit, just did a full inventory of everything we had out in market, and some of the things would have been just so tone deaf to put out into market. So it was really about, do you need to be talking about this pricing thing right now? Do you need to be talking about that, you know, and, and being sensitive and relevant to the moment?
Andrew Grill
What will you do differently as a leader as a result of what you've learned?
Stephanie Buscemi
I don't want to say it's different because I think it was actually one of the things that I did. And I've always had a bias towards, which was to be responsive. A lot of marketers, I was meeting lots of tech industry marketing leaders, we were coming together in virtual forums, and there was a cohort cohort of sit and wait. And I saw that whether it was employees or customers or partners, people were suffering and people were challenged, and people were very worried about their business. And I encouraged the team respectfully, and empathetically, but we did not miss a beat. We were engaging, and we were helping them in their businesses with what they needed. And it wasn't about how many how much pipeline or how much awareness it generated, it was about continuing that trust and growing that customer relationship, I wanted them for whenever this pandemic ended, not to be like, ah, they kept calling me trying to sell me x, but rather, what an incredible partner they were to me throughout this time. So
Andrew Grill
my favourite part of the podcast, I run like yesterday quickfire round, we learned a bit more about you. So a quick answer was a good answer. iPhone or android iphone window or aisle. Oh, Al, for sure. online or in the room.
Stephanie Buscemi
Can I say Both?
Andrew Grill
Your biggest hope for 2022
Stephanie Buscemi
I hope we can get to a better state of trust and information sharing. And I will leave it at that because I could hit a third rail really quick. And I won't do that.
Andrew Grill
The app you use most on your phone, I use a lot of slack. So probably a lot on site. The one thing you won't be doing again, post pandemic,
Stephanie Buscemi
I'm going to take a break from ordering. Takeaway.
Andrew Grill
What's the best piece of advice you've ever received? Be
Stephanie Buscemi
fearless. Like, you know, people say it in a lot of different ways. But like, truthfully, my greatest moments of learning and growing have been when I've been really uncomfortable. And so get use get comfortable being uncomfortable.
Andrew Grill
What are you reading at the moment?
Stephanie Buscemi
I love autobiographies, biographies. The most recent one that I read is educated by Tara Westover. And I find it very interesting to hear just this in particular is in the US, but just stories of how people of different economic societal situations rise up and how our education system provides and doesn't provide
Andrew Grill
what makes your heart sing my family. Who should I invite next on to the podcast?
Stephanie Buscemi
Well, you've got me just coming out of this keynote here. And I'm all things data in motion. And while I love to talk about data in motion, I think if you if the group would love to hear more about it, you should invite Ben Stopford because he's he really is so articulate is synthesising all the different applications and ways that you can bring data emotion into your business.
Andrew Grill
So I've been you've been challenged in the photo quickfire question, how do you want to be remembered
Stephanie Buscemi
how you make people feel? And I've always said people have asked me questions like that one in the past. And there's the Maya Angelou saying people will remember what you said they won't remember what you did. They'll remember how you made them feel. And if I can make people feel it's not just about money, necessarily. It's inspired and valued.
Andrew Grill
As this is the actual futures podcast. What three actionable things should our audience do today? When it comes to marketing in 2022 and beyond,
Stephanie Buscemi
they should implement real time data capabilities within their organisation so they can truly deliver real time personalised experiences they should invest in their building of their y data. And they should do that understanding the full breadth of regulation and the regulatory environment out there, GDPR and many more things. And then I would say, relevance in terms of not only speaking to their products, we often tell people what we want to tell them about our products, spending more time with customers, I think we've all gotten a bit removed with the pandemic, and it's how do you get reengaged and really understand what the persona is you're targeting need and want to do now,
Andrew Grill
coming up the pandemic. So how can people find out more about you and about conflict? So you can
Stephanie Buscemi
find out more about confluent on confluent.io, and in particular, confluent. developer.io is a very rich learning environment if you're just getting started, like what is this data in motion thing for me on my social channels, but predominantly, I would say most use LinkedIn.
Andrew Grill
Stephanie, thank you so much for your time today, great discussion, and enjoy the rest of the event. Great.
Stephanie Buscemi
Thank you for having me.
Voiceover
Thank you for listening to the actionable Futurist podcast, you can find all of our previous shows as actionablefuturist.com, and if you like what you've heard on the show, please consider subscribing via your favourite podcast app so you never miss an episode. You can find out more about Andrew and how he helps corporates navigate a disruptive digital world with keynote speeches and C-suite workshops delivered in person or virtually at actionablefuturist.com. Until next time, this has been The Actionable Futurist® Podcast.