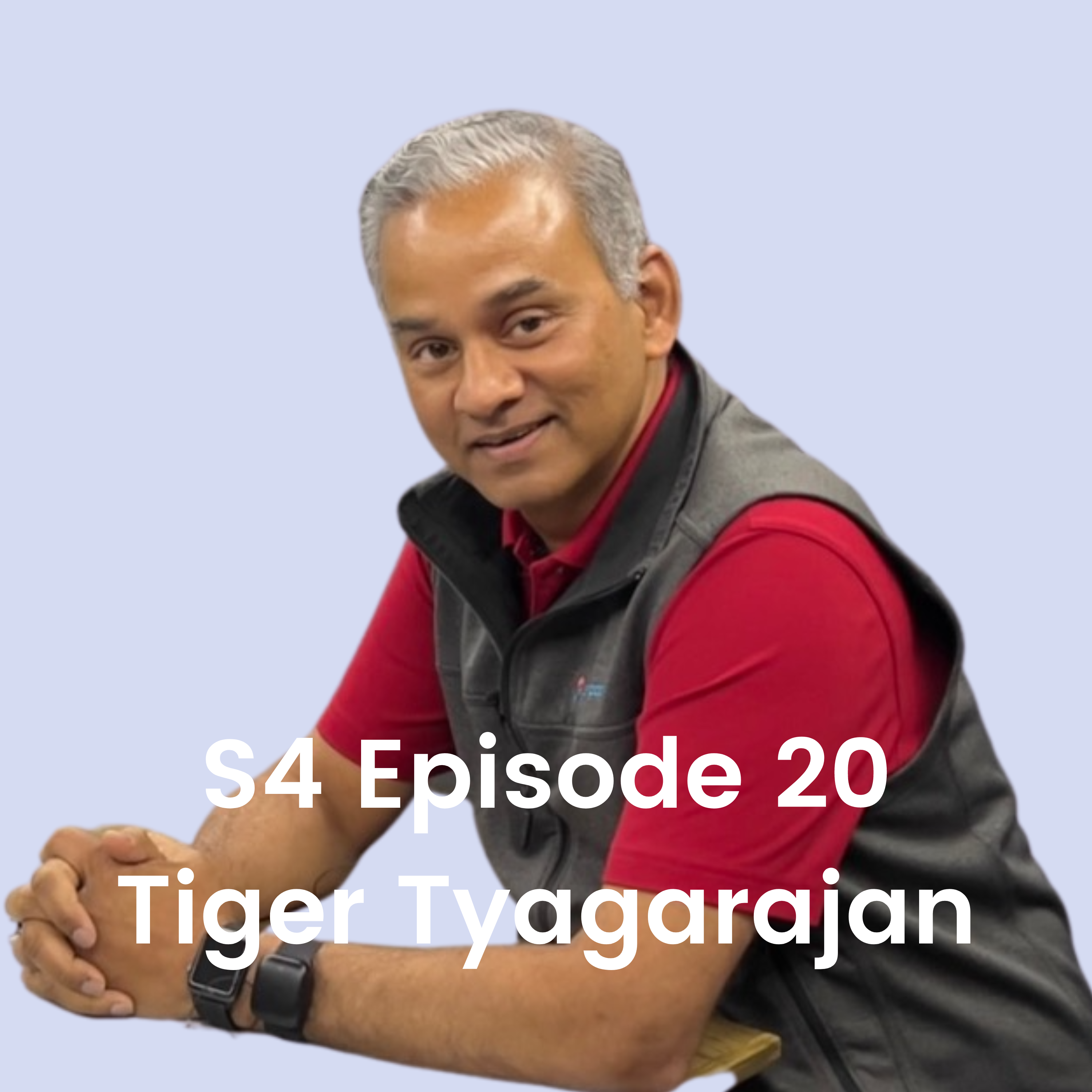 S4 Episode 20: Tiger Tyagarajan - The CEO of Genpact on being a lifelong learner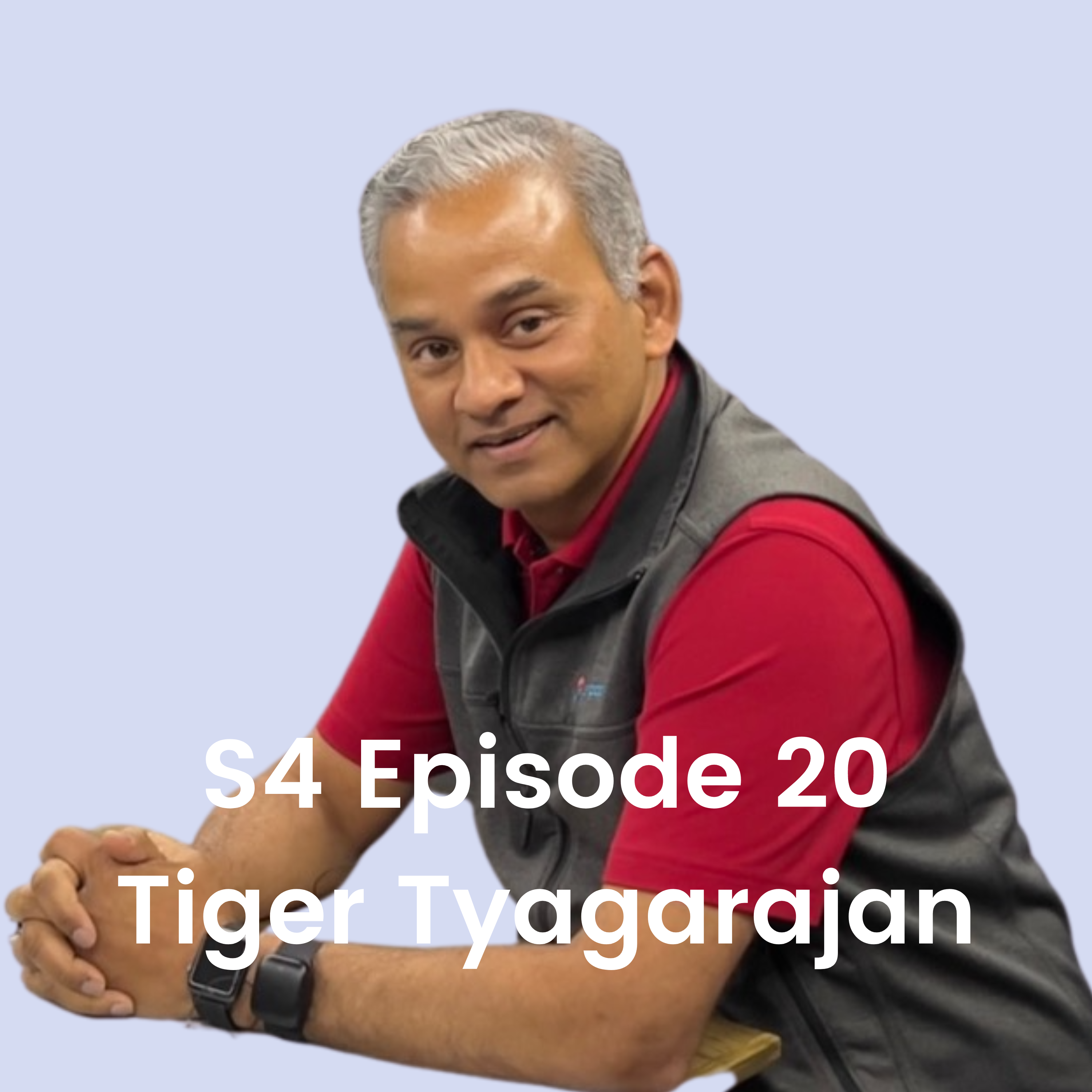 Listen also via one of these apps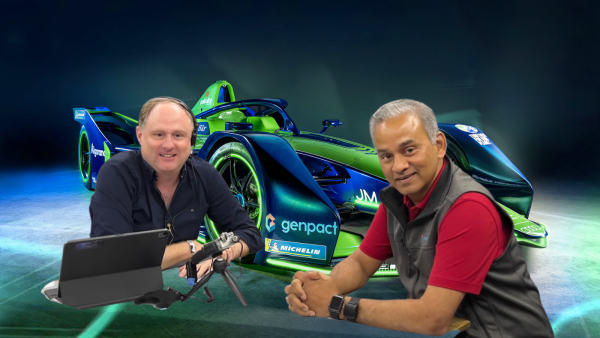 Technology is changing so rapidly, and we can't hope to keep up unless we commit to becoming lifelong learners. So does the CEO of a 100,000-person company valued at over $4Bn keep constantly learning?
This is a question I posed to Tiger Tyagarajan, CEO of leading professional services company Genpact on the latest episode of the Actionable Futurist® Podcast.
Tiger is one of the industry leaders who pioneered a new global business model and transformed a division of General Electric into Genpact, a global professional services firm delivering digital transformation solutions for clients.
I was a guest of Genpact at the London E-Prix held last weekend at EcCeL London to see up close their partnership with the Envision Racing Team.
As I learned in part 1 of the series when I interviewed Chief Digital Officer, Sanjay Srivastava this sponsorship goes way beyond having their logo on the car.
Tiger explains in his episode how the partnership came about, and learnings to date.
We also explored a range of other areas in our 35-minute chat including:
How has Genpact changed in the 22 years Tiger has been there
The story behind Tiger's name
Tips for being a lifelong learner
Using podcasts to facilitate continuous learning
Re-skilling and upskilling at Genpact
Empathetic Leadership
Building leaders in a remote environment
The Future of work – People. Place. Purpose
The importance of purpose
How the Envision Racing Team partnership came about
Using AI within Genpact to help clients
Key learnings from the Envision Racing Partnership
Learnings from the other Envision Racing sponsors
Key learnings from the pandemic
What Tiger looks for in new employees & jobs of the future
Tiger's involvement in Catalyst & the importance of diversity and inclusion
Three actionable things to become a lifelong learner
I've enjoyed getting up and close with the Formula-E cars, and also seeing how they are literally defining the future of electric vehicles, from energy management, battery design, power., braking, regeneration and overall awareness that there is a path to sustainable transportation.
Thanks to Judith Schunke – head of Genpact Marketing EMEA and also their CMO, Stacy Simpson for making the day so enjoyable, and Liam Rawson and the team at The Hoffman Agency.
Resources mentioned in this episode
Genpact website
Winning Redefined: Genpact's involvement with Formula-E
Crossing data and AI: The Genpact and Envision Racing story
Envision Racing Team
More on Tiger
Tiger on LinkedIn
Tiger on Twitter
Disclaimer: This podcast was a paid partnership with Genpact. I was solely responsible for the content of the podcast.
Episode Chapters
1:06 How has Genpact changed in the 22 years Tiger has been there
2:05 The story behind Tiger's name
3:14 The art of asking a good question
4:45 Tips for being a lifelong learner
5:45 Using podcasts to facilitate continuous learning
7:14 Re-skilling and upskilling at Genpact
9:36 Empathetic Leadership
10:48 Building leaders in a remote environment
12:54 The Future of work – People. Place. Purpose
13:33 The importance of purpose
15:42 How the Envision Racing Team partnership came about
19:17 Using AI within Genpact to help clients
22:06 Key learnings from the Envision Racing Partnership
23:15 Learnings from the other Envision Racing sponsors
24:56 Key learnings from the pandemic
27:07 What Tiger looks for in new employees & jobs of the future
29:34 Tiger's involvement in Catalyst & the importance of diversity and inclusion
30:59 Quickfire round
33:17 Three actionable things to become a lifelong learner
33:56 More on Tiger