S4 Episode 24: International Human Rights Lawyer, Author and Speaker Susie Alegre on the Freedom to Think
My guest is International Human Rights Lawyer, Author and Speaker Susie Alegre speaking about her new book "Freedom to Think: The Long Struggle to Liberate our Minds."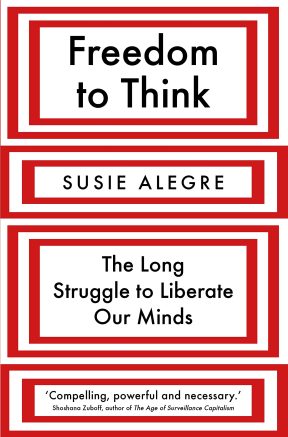 As an international lawyer, author and speaker, Susie has worked on some of the most challenging legal and political issues of our time including human rights and security, combating corruption in the developing world, protecting human rights at borders, the human rights impact of climate change on small island states, privacy, cybersecurity, disinformation, data protection and neurotech.
Her experience includes both judicial, and oversight roles in the UK and internationally.
She has particular expertise on tech ethics and neuroscience through the lens of human rights, bringing both legal skills and a background in philosophy to the key ethical questions of our time.
Her new book "Freedom to Think: The Long Struggle to Liberate our Minds" is a fascinating read and is available from Waterstones, Amazon, Australia: Trade Paperback, and Hardback.
More on Susie can be found on her website.
You can purchase her book here.
Listen to our updated podcast in April 2023 here.