As a Technology Futurist, I'm looking at what's coming next and watching closely how evolving technologies are being analysed and adopted by both business and society in the near term. One measure of what's trending is the increase in bookings to have me speak on a particular topic, and at the moment, all anyone wants to talk about is AI.
Last week was a good case in point. On Tuesday, I was invited to address the prestigious Cook Society and one of their four annual lunches on the topic "Turing to Transformers", where I looked at how we had gone from Alan Turing's musings in 1950 to the present day Transformers (the T in ChatGPT).
I also looked at the positive uses of AI and issues that business leaders need to consider now.
On Thursday, I was at Twickenham Stadium as the keynote speaker at the London leg of the Proofpoint Break The Attack Chain roadshow. I expanded on the Cook Society talk with examples of where AI will bring scale and speed to protecting companies, as well as new threats that will emerge, and I used a brilliant example from Stephen Fry's talk at the CogX Festival a few weeks ago, where he played a documentary that used a near-perfect voice clone that he had nothing to do with.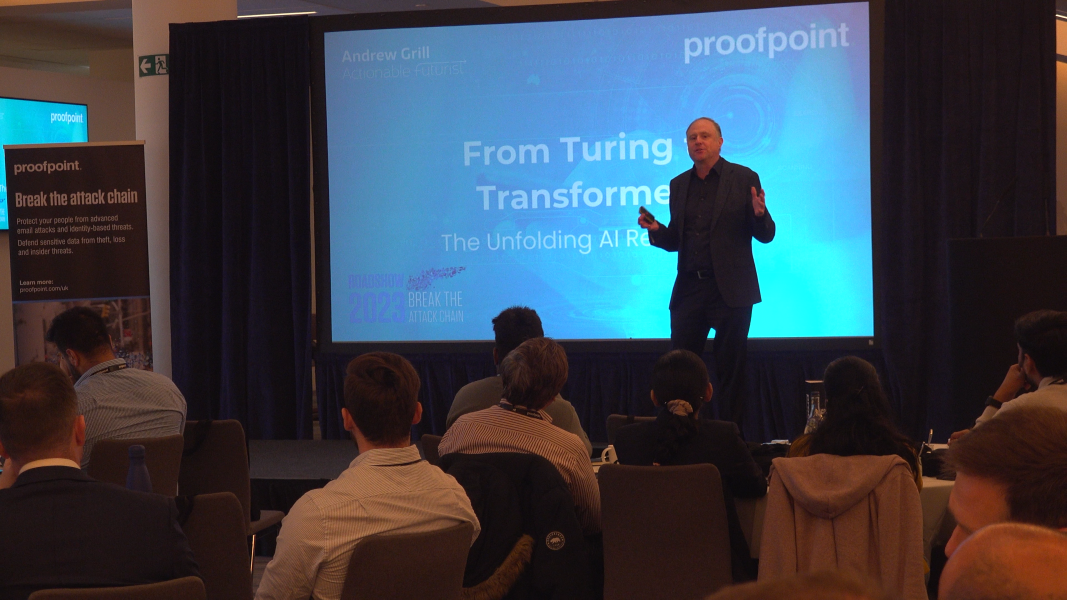 If that wasn't a busy enough week, on Thursday evening, I chaired a panel at Australia House in the presence of the High Commissioner Stephen Smith, Deputy High Commissioner Elizabeth Bowes, and Professor Alec Cameron, Vice-Chancellor and President, RMIT University, addressing the issues around the skills for the future with panellists Elizabeth Vega OBE, Group CEO, Informed Solutions, Saskia Loer Hansen, Deputy Vice-Chancellor of International and Engagement and Vice-President, RMIT University and Amy Robertson, Talent Development Manager at Worley.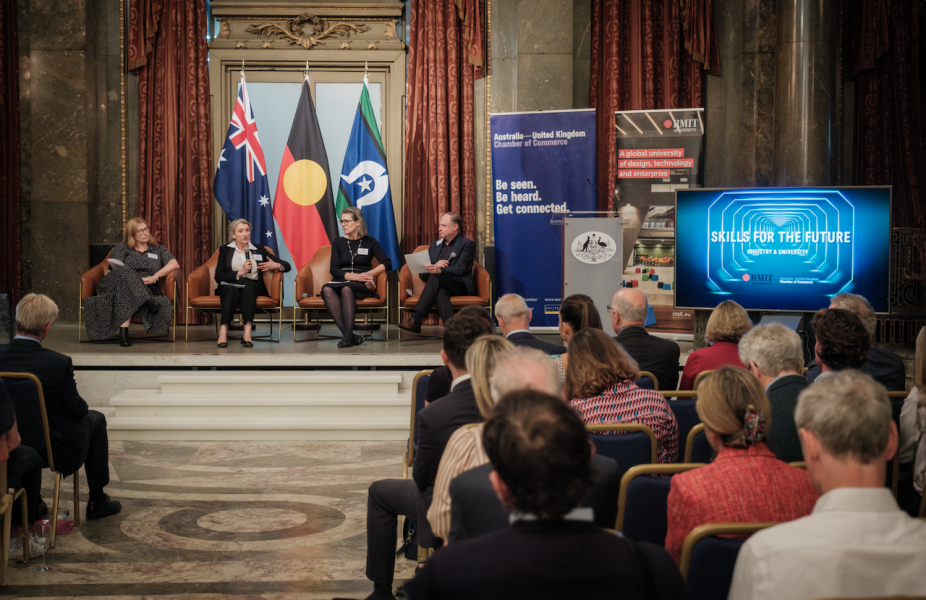 This week sees me delivering a Keynote at the Vistage Worldwide, Inc. Executive Summit in Manchester on "AI: What's now and what's next for your business."
In the coming weeks and months, I'll be speaking in Dubai, at the Discover Global Network Global Partner Meeting, and in early 2024 in the The Cayman Islands.
I've never been in more demand and the range of clients I'm presenting to is providing further insights for my future talks.
If you'd like to better understand how AI will enhance your business, why not head to my AI hub at actionablefuturist.ai or book me to speak at your next event?
A big thank you to Kirsty Miall at Proofpoint for having me speak, and it was great to meet Kent Breaux, Matt Cooke and Andrew Rose.
Thanks also to Richard Basil-Jones, Vera Carvalho-Pacey, Nicole Kostova at the Australia-United Kingdom Chamber of Commerce, and Elise Edwards, Pauline Lyle-Smith, Dennis Muirhead FRSA and Marina Kinsman from the Cook Society.