When:
7 November 2018 @ 12:30 – 13:30
Europe/London Timezone
2018-11-07T12:30:00+00:00
2018-11-07T13:30:00+00:00
Andrew will again present a masterclass on "Creating Thought Leaders" at an event hosted at The Clubhouse Holborn by Raconteur Media on November 7th 2018.
You can watch a full replay of the May 2018 masterclass below. Following Andrew's presentation there was a very lively discussion presented under Chatham house rule. Don't miss your place in November to gain insights around creating thought leaders and eminence you won't find anywhere else.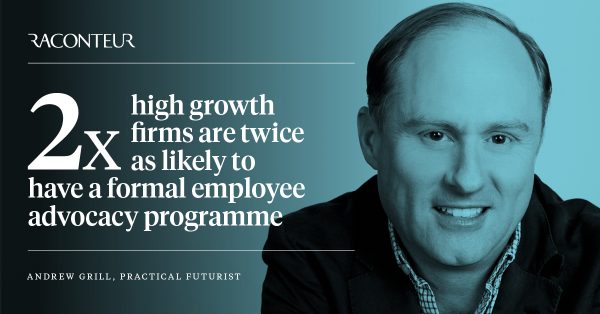 There is a strong business argument for investing in thought leadership. 48% of C-suite executives said that a company's thought leadership directly led them to award business to that company (LinkedIn & Edelman 2017).
According to Raconteur's own research, 71% of C-suites think most branded content is just boring, expected and repetitive.
Our audiences have access to more sources of data, information and points of view, making it harder to distinguish value from noise.
Making sure your content adds value, is engaging and cuts through, is imperative in order to be successful with your thought leadership initiatives.