When:
10 March 2014 @ 15:30 – 16:30
Europe/London Timezone
2014-03-10T15:30:00+00:00
2014-03-10T16:30:00+00:00
Where:
Radisson Town Lake Ballroom
111 East Cesar Chavez Street
Austin, TX 78701
USA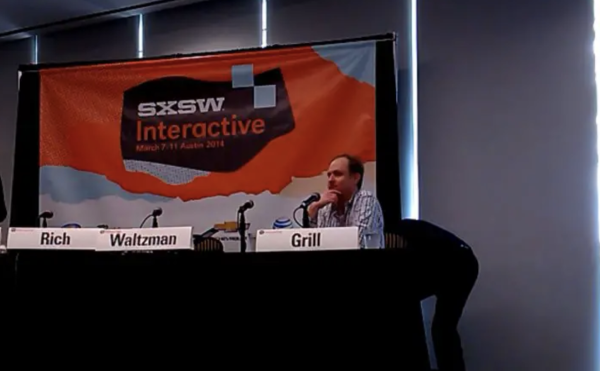 Andrew appeared as part of the South by Southwest Interactive Festival in Austin, March 7 – 14, 2014 titled
"High Speed Evolution with Weapons of Mass Collaboration"
More about the panel below:
Humans are both generous and selfish.
Social Networks prime our collaborative selves.
Google has taught us to search, Facebook to make friends, Twitter to be open and smartphones to be always connected.
Enterprises and Governments are being dragged along by Consumers who have rapidly embraced Social Networking.
The Internet is about to become over 500 purpose and interest based containers thanks to new generic Top Level Domains launching later in 2013.
Each "container" will be a focussed Social Network.
Rand Waltzman from DARPA, Jodee Rich from PeopleBrowsr and Andrew Grill from IBM will talk about how we are still at Ground Zero in the life cycle of Social Network tech.
The future of social will be allowing Enterprises and Governments to roll out their own Social Networks in their own clouds, owning their own Business Intelligence.
What does this mean for existing networks? Come along and find out.
Questions Answered
Will the static web will become the dynamic web?
Will the internet become many focussed dynamic Social Networks?
Will the Internet become special purpose?
How will existing social networks adapt to the rise of Enterprise and Government networks?
How will the new gTLD domains impact social networking and the internet in general?
Speakers
Andrew Grill IBM
Jodee Rich PeopleBrowsr
Rand Walzman DARPA