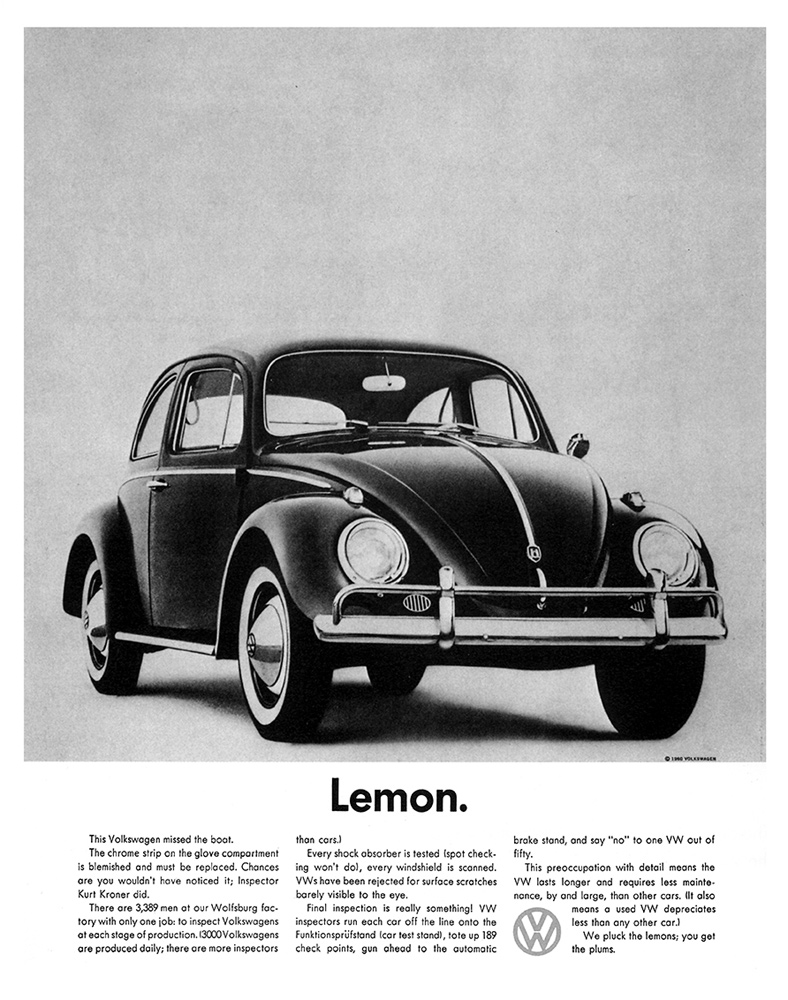 I noted recently in the UK papers that the Newspaper Marketing Agency is running a campaign called "newspapers deliver". It is another example of the "advertising in a downturn" approach, also used to good effect by the FT recently.
They have modified some iconic newspaper campaigns to stress that newspaper advertising works (well I read the ad then blogged on it..)
The copy claims "…with 37 million weekly readers spending on average 40 minutes per paper, when it comes to selling your brand, newspapers are a peach. Not a lemon." (This tag line refers to the 1959 Volkswagen "lemon" campaign).
The current campaign, created for the NMA by McCann Erickson took inspiration from classic ads both old and new to showcase the continuing power of newspapers as an advertising medium. .
If you have a moment, take a look at some iconic newspaper ads from the past.