Speaking at a recent event in the US, and as reported by Forbes, Ginni Rometty, CEO of IBM believes that big data, social, and data analytics are the 3 areas that will give companies a competitive advantage.

Quoting from the Forbes article, Rometty predicted that data will be the basis of competitive advantage going forward, calling it the "the next natural resource."
She believes it will change how decisions are made, how value is created and how value is delivered.
The other areas she specifically singled out were
Data analytics will revolutionize decision-making
"Many more decisions will be based on predictive elements versus gut instincts," Rometty said.
With the incoming "tsunami of information," Rometty believes that those companies that are able to use data to their advantage will make better, more objective calls.
I agree with Rometty's description of a "tsunami of information" – because it has become just that.
You can watch her speech in full below. Her speech begins at the 5:47 mark.
Twitter alone generates 1 billion tweets every 3 days (correct as at March 2013) and this number is only set to increase. At Kred, we have collected over 150 Billion tweets since 2008 and we see first-hand just how rapidly networks like twitter are growing in terms of data.
As I say in almost every keynote now,
"social media is the best piece of market research you never commissioned".
Rometty is not the only CEO to see the power of big data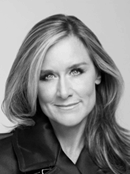 Angela Ahrendts, CEO of Burberry was quoted in a Capgemini consulting report recently as saying
"Consumer data will be the biggest differentiator in the next two to three years. Whoever unlocks the reams of data and uses it strategically will win."
The social network will drive value
"The social network will be the new production line in a company," Rometty predicted. The primary benefit of new social platforms, she said, is that today's knowledge workers have access to each other. In the near future, she believes "your value will not be what you know, but what you share."
Again, Rometty's words are preaching to many of the people reading this post. What I took away from her assessment was that sharing within companies will become more important.
I predict shortly we might see a component of your next performance review addressing just how well you are sharing knowledge internally.
Today we see very publicly how social media is being used by consumers to communicate and engage with brands. What is not so visible however (unless you work in a large company who has deployed an enterprise social network such as Yammer or Chatter), is the incredibly powerful way internal information is generated and can be shared – benefiting not just employees, but also customers.
IBM's CEO gets it – why don't other CEOs have social on their agenda?
When large companies such as IBM have their CEO specifically calling out social as a key driver for business growth and innovation, you just know that it has reached the boardroom.
The challenge though is how do you harness the fact that social is now on the CEO's agenda and drive real change into and across an entire organisation?
Talking about "doing social" in the boardroom may still not translate that far into the organisation unless those in the c-suite really understand first-hand about the transformational power of a social business.
In an upcoming series of posts, I will be reviewing a recent report from Altimeter group by Charlene Li and Brian Solis titled "The Evolution of Social Business"- it is a well thought out and comprehensive report and I encourage you to download and read it.
The opening section of their report addresses the fact that one of the major barriers of social business adoption is simply "unaligned executives"
Only 52% of companies surveyed for the Altimeter report agreed with the statement:
"Top executives are informed, engaged, and aligned with our social strategy."
Quoting from the report:
Despite the initial funding that created their positions, many social strategists we interviewed felt that without deep executive support, they didn't have the validation, direction, and resources to move beyond tactical efforts.
The report goes on to explain that "part of the challenge is that executives don't understand social media's potential for business impact — primarily because they have not experienced social media themselves".
The crux of the matter is one of familiarity with social tools.
In the report, one social strategist shared, "Many of our board members and executive leaders aren't even on Facebook, so social media is foreign to them."
The report found that in organizations where executives do not use social technologies, social media as a business tool is often limited in reach and understanding within the organization unless a business case is made.
That last paragraph could rule out any real progress towards becoming a social business unless the c-suite truly gets social and how it can be used to drive business growth and meet a company's objectives.
I firmly believe that "to get digital you need to be digital".
This is not a criticism of executives today – many will never step outside their current mode of operation and embrace Facebook or Twitter – it's just not their style.
As I opined way back in 2001 in a paper delivered to the Rotary Club of Sydney titled "who will navigate today's leaders through the e-commerce minefield?", today's executives could be well served by "digital mentors", or an even more radical thought, choose digital-non executive directors to supplement those on the board or the executive team to whom social media remains a mystery.
If you change every reference to "ecommerce" to "social" and the paper it still resonates in 2013.
I am an absolute believer in the transformational power of social, it does however need to be paired with an absolute commitment from the top.
I am heartened to hear from the likes of Ginni Rometty and Angela Ahrendts talking confidently about social's place in the enterprise.
I think we need to hear more about social business and not just social media.
As an aside, I am yet to see someone call themselves a "social business guru", but then 2013 is still young.