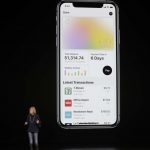 I rarely blog about Apple product announcements, and while I watch them live, there are normally any number of tech writers that dissect and pour over the new shiny Apple gadgets in great detail.
The launch today US time was different. I watched it live from the Steve Jobs Theater in California on my Apple TV (of course) here in London.
The things that Apple were expected to launch were mentioned – a News subscription service Apple News+, and a Streaming service Apple TV+.
I've been an active subscriber to the PressDisplay service to get my global newspapers delivered to my iPad since my 1st device in 2010. I've also been using Zinio for selected newspapers for since around 2012.
The announcement about the Apple News+ service, launching with 300 magazine titles, and a handful of newspaper titles is set to be very disruptive.
News that Apple will take 50% of subscription revenue for the new service (up from 30% for app developers in the App Store) will mean that the growth in titles on the platform will be slow, and those early adopters will get a real boost from being on the Apple News+ platform from launch.
It looks like Apple has worked hard with each publisher to make the experience way more than just a PDF version on the iPad but take advantage of everything the high-end hardware has to offer.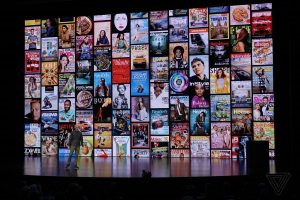 What Apple News+ will do is help promote an affordable ($9.95/month in the US for unlimited titles) way to discover new digital magazine titles. One would expect that Apple will work hard to get as many magazines and newspapers on the platform. What this means for Pressreader and Zinio is unclear.
When I talk about how I consume all of my newspapers on my iPad to colleagues and delegates at conferences, the next question is always "what app do you use?" which makes me think I am on my own in consuming everything digitally.
I expect also that the need for later model (and larger size) devices to properly view this new content will result in an uptick in hardware sales – so Apple should be pleased with what they have created from today's announcement.
The other announcements from today were even more interesting.
I think the Apple Card is a game changer – here's why: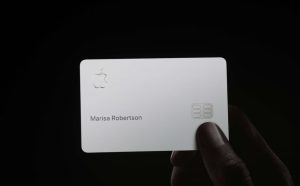 First, Apple have teamed up with Goldman Sachs. This is an interesting choice. Goldman has been in the news for the wrong reasons over the last few years and this might be a drastic re-positioning of them into the consumer space. As this is a new space for Goldman and Apple, both are likely to have the innovation freedoms of a new digital-bank start-up, with the resources of two very experienced companies to create something quite disruptive.
What was of interest is what services Apple will offer on top of the actual (MasterCard) credit card. Using the iPhone's dedicated on-board machine learning chips, the analytics around spending patterns and the like look to be very impressive.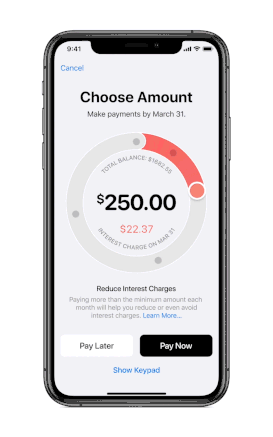 The ability to decipher merchant entries on your credit card statements and make sense of them and categorise on the device is also very impressive.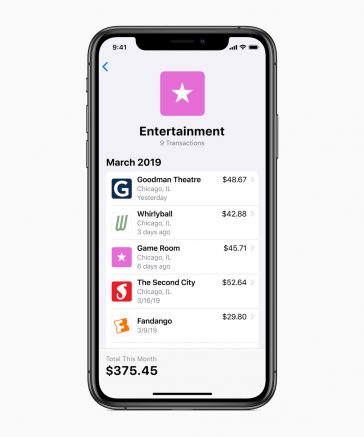 While I don't personally bank with one of the digital, app-only banks in the UK such as Starling, Monzo or Atom, I am sure that these features are already standard with these providers. The difference is that Apple has teamed with an existing, large bank and is likely to be able to compete on a different level than app-only banks can.
As I've written previously, app-only banks in the UK have to abide by the same rules as established banks (including liquidity rules) if they want to offer the same suite of retail banking services. As they have a much smaller revenue stream, they can't offer the same level of services yet which will constrain their short-term growth.
I think Apple Card will plug that gap and may mean that app-only banks are themselves disrupted.
Today's launch was remarkable on so many levels, and answers the question: "What would happen if Apple/Google/Amazon moved into your industry?"
Banks of all sizes are about to find out as Apple spreads their sizeable wings into financial services.