When:
28 January 2016 @ 08:30 – 10:30
Europe/London Timezone
2016-01-28T08:30:00+00:00
2016-01-28T10:30:00+00:00
Where:
12 Hay Hill
Marfin Popular Bank
12 Hay Hill, Mayfair, London W1J 8NR
UK

John Pearson in Conversation with Andrew Grill on January 28th, 2016.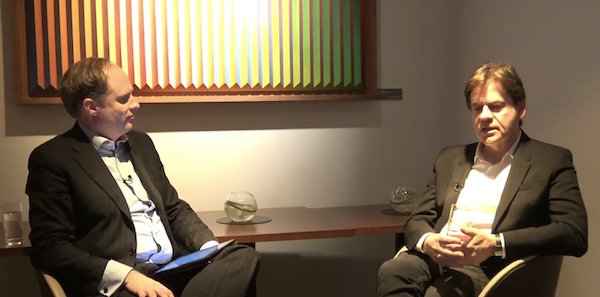 We are delighted to announce the 2016 series of Like Minds Business Breakfasts, powered by social media influencer platform Traackr at new Business Members Club 12 Hay Hill, Mayfair.
Our next Business Breakfast event is with John Pearson, Chairman of Imagen. The questions will be asked byAndrew Grill, Global Managing Partner, at IBM Social Consulting in London. Doors open at 8.00 for an 8.30 start, the event finishes at 9.30am.
Book Tickets.
Book your tickets here – please note you must book for each breakfast – at £25.00 (+ VAT) and booking fee. Tickets are limited to 50 people. Please bring your tablets, smartphones and your laptops. We actively encourage Tweeting – please use the #LikeMinds hashtag and follow @wearelikeminds
About the Talk.
John Pearson is a passionate Media Entrepreneur – currently chairman of the award winning Enterprise Video Platform Imagen. He is the former Chairman of groundbreaking digital music company Shazam and formally CEO of Virgin Radio, where he worked closely with Richard Branson giving him the inside track on the unique values that makes the Virgin brand so successful.
Virgin was the 1st independent radio station to get a license to broadcast to the whole of the UK. John became managing director in 1995 and chief executive in 1997 after the station was bought by the Ginger Media Group run by maverick broadcaster Chris Evans. The period was turbulent and some say the most colourful in British radio history but John sailed through it with a reputation for integrity as well as being "An excellent businessman and a dynamic leader" according to Andrew Flanagan, the chief executive of Scottish Media Group who would eventually buy Virgin in 2000.
During this time John Pearson worked closely with Sir Richard Branson allowing him a unique insight into the values and behaviours of one of the most successful and respected brands in the world.
John also consults for Virgin on their Global Radio Network. He is also a shareholder/director of World Architecture News. An entrepreneur and Harvard Business School Alumni, John has been asked to submit and present to the British Government joint and select committees for both the broadcasting act and the BBC charter renewal.
He is a fascinating speaker who has worked with some of the most dynamic characters in business today. Of the Virgin brand he says;
Virgin has a unique set of values and behaviours that empower staff to act in a Virgin way. These values define the invisible code of best Virgin practice and form the unique strand of Virgin DNA. By understanding the Virgin Values and how they work, not only are they transportable – you can learn to identify the core values already working within your business and start to use them for competitive advantage.
Andrew Grill was CEO of leading social influence platform Kred, and presents at international conferences on a regular basis, while maintaining a well-read blog at LondonCalling.co about digital transformation and social business trends.
Andrew's extensive commercial experience comes as a result of running Australia's largest commercial property website, PropertyLook, as well as holding senior marketing and business development roles with Australian telecommunications companies Telstra and Optus. He was also responsible for launching Australian location technology company Seeker Wireless onto the world stage, moving from Sydney to London in 2006 to set up their European presence.
More recently he was head of international client strategy for WPP owned Visible Technologies. He firmly believes that in order to "get digital you need to be digital". First online in 1983 via bulletin boards and email, Andrew set up his first website in 1994, and has been blogging since 2000 (before it was even called blogging). Part strategy, part business, part technology, Andrew is 100% digital.
Our Venue
The Like Minds Business Breakfasts are held at the stunning Business Members Club 12 Hay Hill in London's Mayfair.
Today's business behaviour has changed; it is now international, connected and continuous and 12 Hay Hill is becoming the luxury business venue for established London-based entrepreneurs and emerging international figures. They offer an entirely new class of business environment. Members are now able to enjoy a luxurious Club where they can conduct business, meet with likeminded individuals and dine, all under one roof.
Our Format
We're delighted to be running monthly Like Minds Business Breakfasts on or around the last Thursday of the month. Sign up to our newsletter on the right to be kept informed of the speakers we're featuring each month.
The format is informal networking over a breakfast of tea, coffee and pastries, before a brief talk followed by a Q&A session. Guests are invited to stay for as long as they like afterwards and use the 12 Hay Hill co-working space.