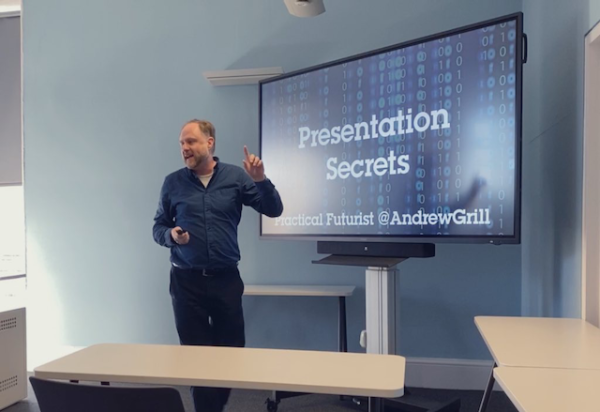 Andrew delivered a guest lecture at the University of Greenwich to PR students on the topic "Presentation Secrets".
In this interactive 2-hour session he shared presentation tips and tricks from his 20+ year professional speaking career.
Tips included:
What makes a great presentation?
The use of the "cold open"
How to keep to time
The importance of rehearsal
Embedding video
Efficient use of words & pictures
The best presentation technology
Selecting images
PowerPoint "Presenter View"
Eye contact
Social proof
Dealing with nerves
Being memorable
If you would like Andrew to share his presentation secrets with you or your team, please get in touch.
He also provides 1-1 presentation skills training.