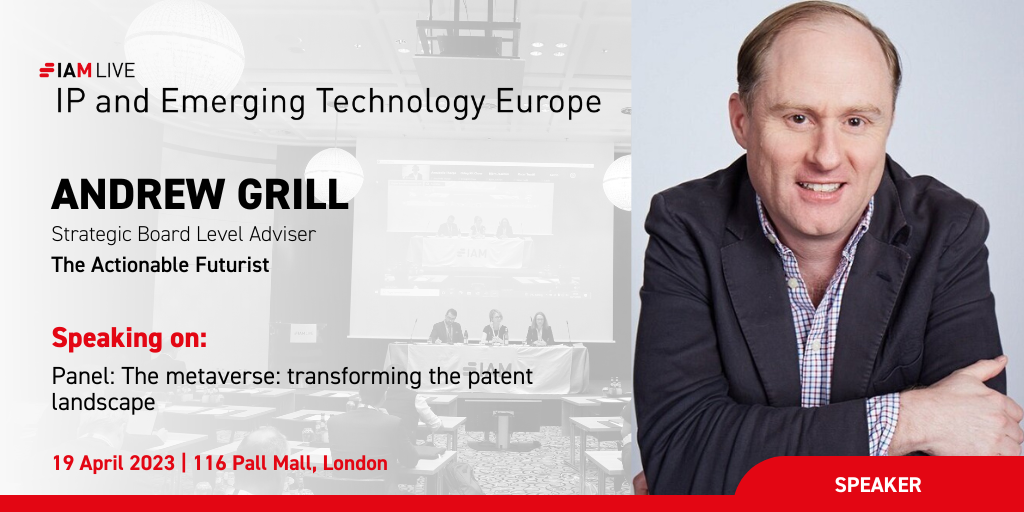 Andrew will be speaking on a panel: The Metaverse: transforming the patent landscape.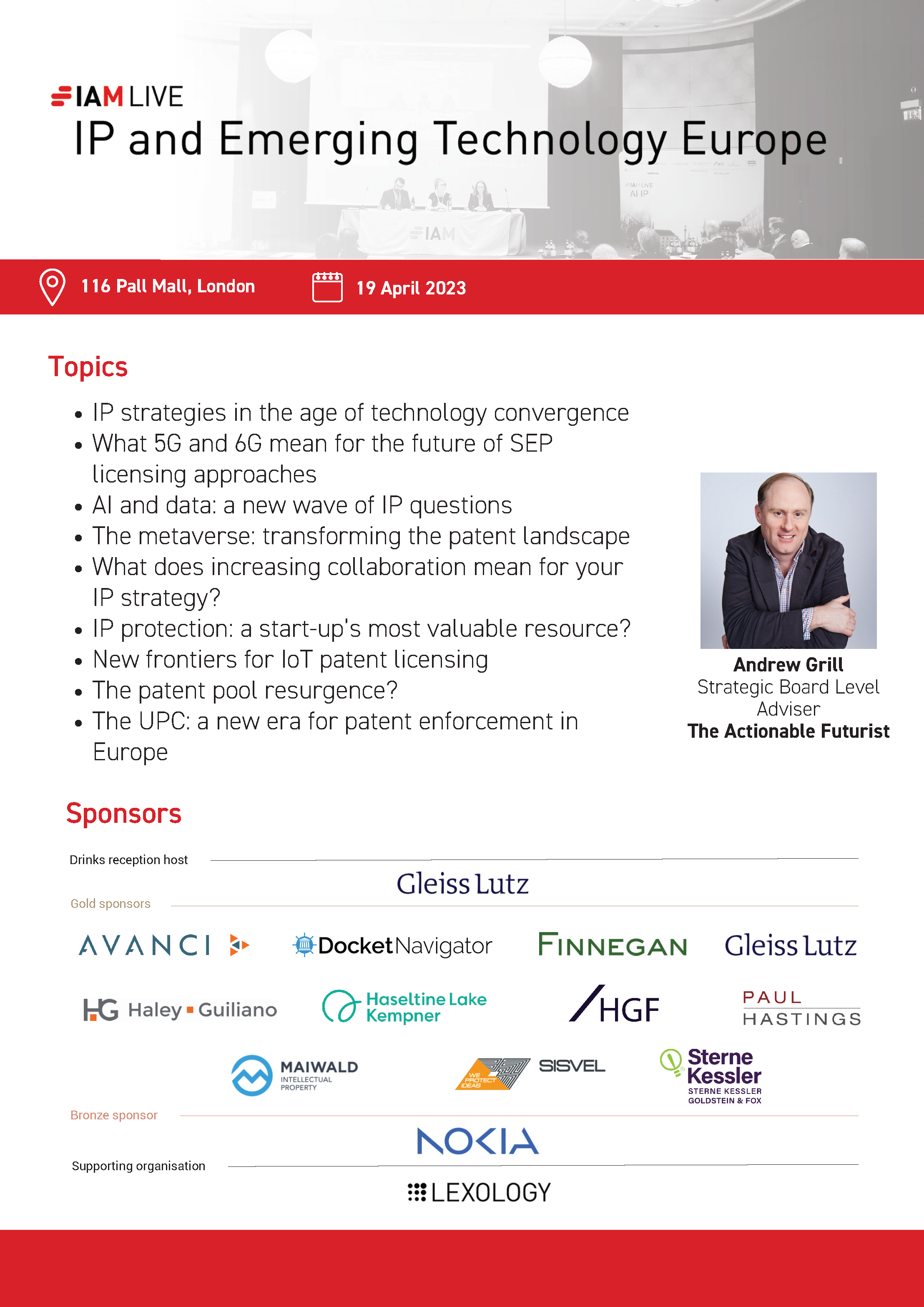 Watch Andrew's recent thoughts on the Metaverse from the Cadastra Live event.
With the metaverse promising to revolutionise the internet, which patentees are currently leading the way and what is the state of deal-making in this space?
• Identifying the major rights holders
• Capitalising on patenting and licensing opportunities
• How the metaverse will transform legal practice
Speakers
Andrew Grill – Chief Futurist, Keynote Speaker and Board-level Technology Adviser
Stephen Lucas – Senior IP Counsel at nChain
Romain Vidal – Senior Account Executive at IPRally
Nina Patel – Co-founder at Kabuni
Moderated by
Joe Mutschelknaus – Director at Sterne, Kessler, Goldstein & Fox
The Theme of the event is Protecting Innovation in the Age of Technology Convergence
Andrew is no stranger to the Legal industry, having spoken to companies such as Taylor Wessing, Morrison & Foerster, RWK Goodman, The Lawyer Magazine, Managing Partners' Forum, Apperio and Briefing Magazine.
More information on Andrew's Legal industry experience can be found on the law page.
A new generation of technologies is transforming the patent strategy landscape and creating new challenges for The rise of AI is changing the way high-tech innovations are protected, posing new questions about inventorship and patentability, and increasing the value of data as an intangible asset.
Meanwhile, convergence between industry sectors is producing new patterns of, and opportunities for, IP dealmaking.
IAM Live: IP and Emerging Technology Europe 2023 is the must-attend event for IP professionals seeking to thrive in this fast-changing environment.
It will connect over 100 industry-leading corporate executives, dealmakers, and legal professionals to discuss how best to protect innovation and achieve its value in an age of high-tech revolution and technology convergence.
The event will provide expert insights into the latest IP developments relating to the Internet of Things, digital healthcare, connectivity in the age of 5G and 6G, AI, blockchain and the metaverse.
More information and tickets are available on the event website.