Andrew appeared with Brandee Sanders on the Modern Perspectives Podcast to discuss "Emerging Business Models".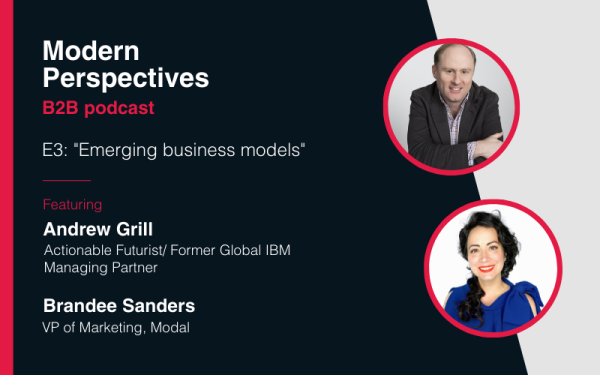 In the third episode of our podcast series, our Client Partner Lewis Webb welcomes Andrew Grill, Founder of he Actionable Futurist™ Podcast and a former IBM Global Managing Partner, as well as Brandee Sanders, VP of Marketing at Motive Retail.
The episode is all about emerging business models. Not just about business models in the way that they're structured, but also how important purpose is to any form of transformation when we look at what's going on in the world around us.