Andrew provided an inspiring keynote looking at Blockchain's impact on advertisers.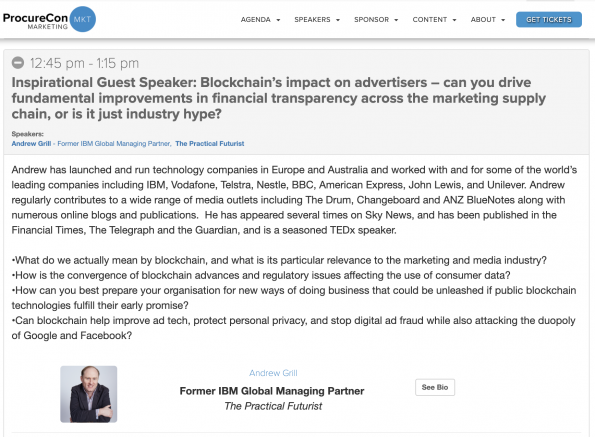 The keynote addressed:
What do we actually mean by blockchain, and what is its particular relevance to the marketing and media industry?
Can you drive fundamental improvements in financial transparency in the marketing supply chain, or is it just industry hype?
How is the convergence of blockchain advances and regulatory issues affecting the use of consumer data?
Can blockchain help improve ad tech, protect personal privacy, and stop digital ad fraud while also attacking the duopoly of Google and Facebook?
How can you best prepare your organisation for new ways of doing business that could be unleashed if public blockchain technologies fulfill their early promise?
More details on the Purecon events can be found on the event website.