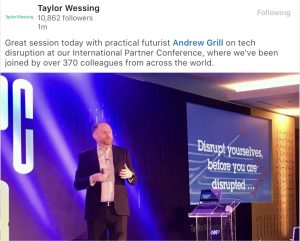 Andrew provided the opening keynote at the Taylor Wessing International Partner's Conference in Lisbon to 370 Partners on the topic "Igniting your digital ambition".
In November 2021, he once again presented to Taylor Wessing at their annual Brands Forum event in London.
To see other keynotes and companies Andrew has presented to in the legal industry, please visit the legal keynotes page.