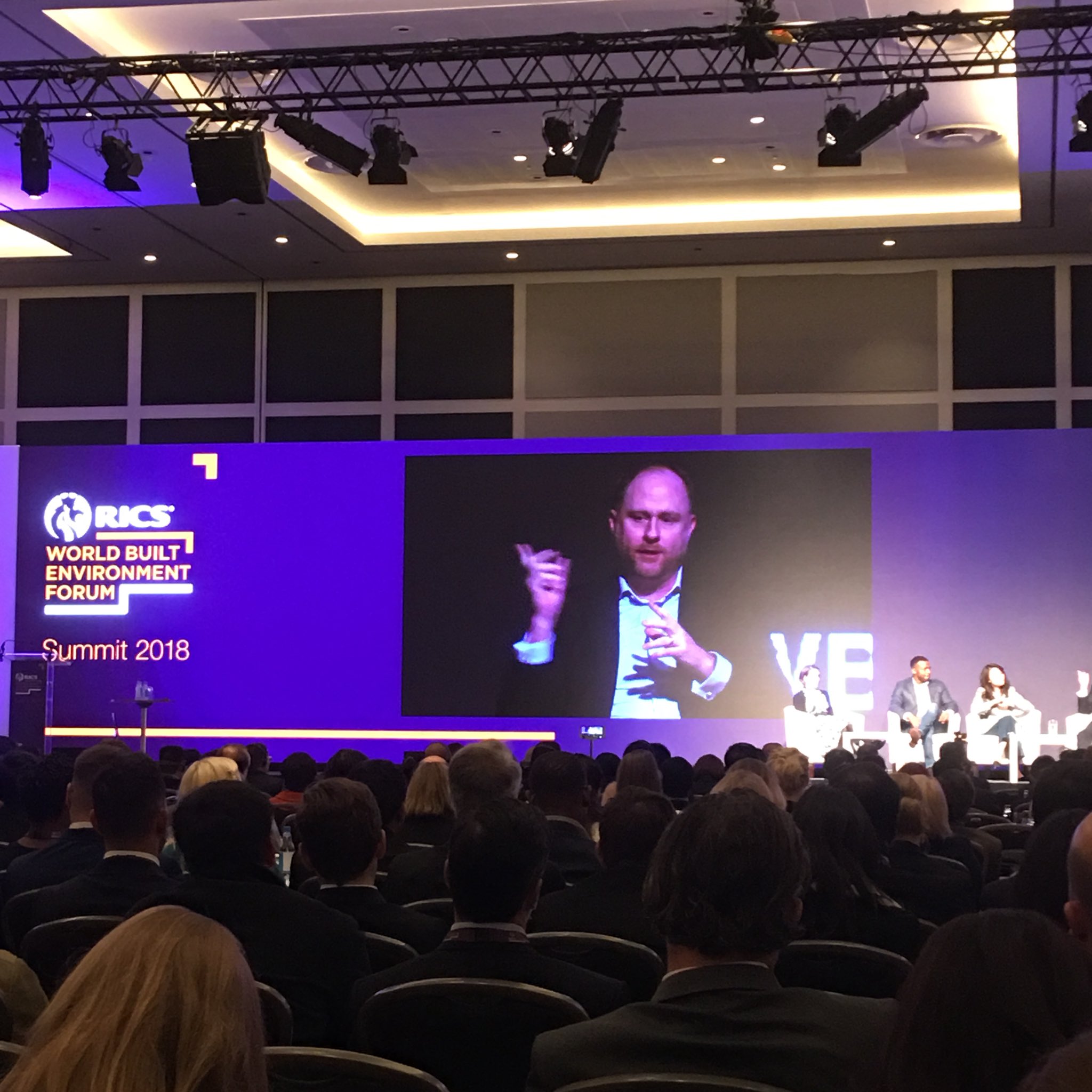 Andrew participated in the RICS World Built Environment Forum Summit held in London April 23-24, 2018.
These two days of cutting-edge debates focused on the commercial strategies needed to harness the enormous potential of the 21st century's people and places.
Andrew spoke on a plenary panel titled: Remaining Relevant: Anticipating and Harnessing Disruptive Change.
By 2014, 52% of Fortune 500 companies active in 2000 had been either liquidated or acquired by competitors. This session will challenge participants to imagine the scope and nature of disruption both in a developed world and emerging economies context. How will businesses remain relevant and what business models risk obsolescence?
Speakers (L-R)
Zoe Green, Urban Planning and Development Manager
Marcus Sawyerr, President, Adecco Group X
Dandi Li, Investment Associate, VC Concrete
Andrew Grill, Futurist
Moderator – James Chau
Livestreamed to Facebook from the Intercontinental Hotel at the O2 on Monday 23rd April 2018.
Footage courtesy of RICS, and produced by GloCast
More information on the summit website.