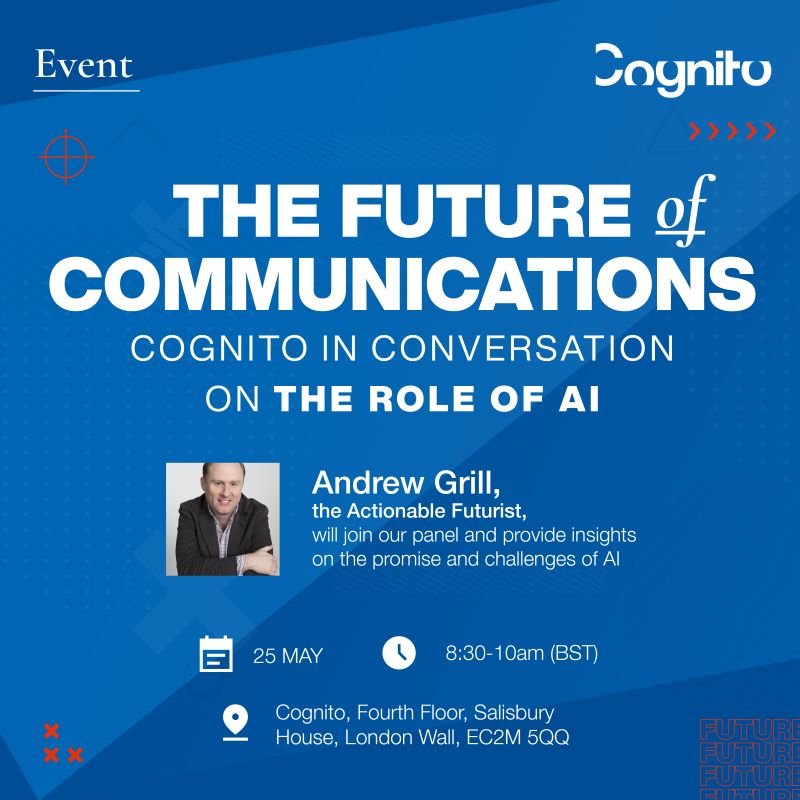 Andrew delivered a keynote to outline the role of AI in communications.
Will chatbots replace comms and marketing professionals? Should we start writing press releases and content with algorithms in mind? Will paid media become more important than earned media in the future? Will influencers become more relevant than reporters?
Read more about the event here.
Audience feedback
"An interesting and very candid talk this morning from Andrew Grilll about some of the most pressing issues around ChatGPT for businesses and what's around the corner when it comes to Enterprise GPT"
"A hugely insightful session from Andrew Grill this morning on ChatGPT"
"Really provocative discussion – thanks Andrew"
Cognito has surveyed top communications executives globally, and will use the results in a lively discussion about what's ahead in marketing and communications.
Read more on some reflections from the event here.
Andrew last spoke to the Cognito team at Cognition in Barcelona.