With just four hours notice, Andrew developed a brand new talk he delivered at the Onguard event explaining what AI, Blockchain and Fintech means for the Order to Cash process.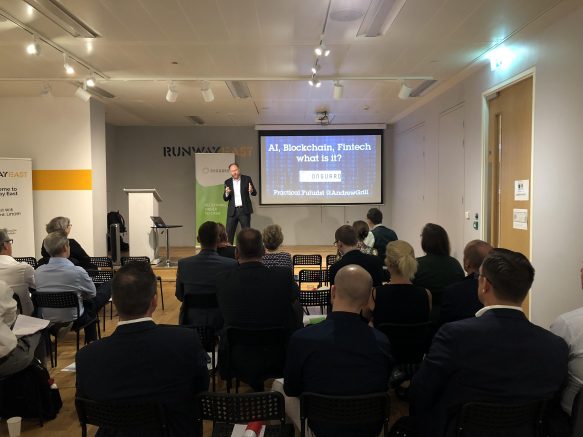 Floor Stam-Lammers Vice President, Marketing for OnGuard remarked
"You were wonderful! Thank you so much for saving our event!"
Read more about why Andrew was called in at short notice to deliver a brand new keynote, and why you need to have an "always agile" mindset here.