The Vanguard Podcast with Andrew Grill
For a change, last week I was a guest on a podcast. In an all-Australian affair, I spoke with Scott Tyson from METCloud for the Vanguard podcast. Normally I'm asking the questions so it was quite surreal being asked about my career and opinions.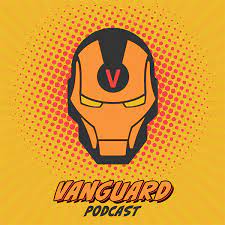 We covered a lot including:
• How I got from studying Engineering in Adelaide to travelling the world with IBM
• What drove me to become a Futurist 35 years ago
• One thing that I thought would have happened by now
• The future of work post-Covid
• How to get collaboration back into distributed teams
• What the future workplace looks like
• How cyber awareness is now key when working from home
• How B2B buyers want to be sold to now and post Covid
• The concept of "Digital Agents"
• What I wish I knew now when I was starting my career
• What's going to be the next "thing" in 5-10 years
It was a great discussion and Scott made me think a great deal about my answers. You also may learn something about me that doesn't come out in the #ActionableFuturist Podcast series.