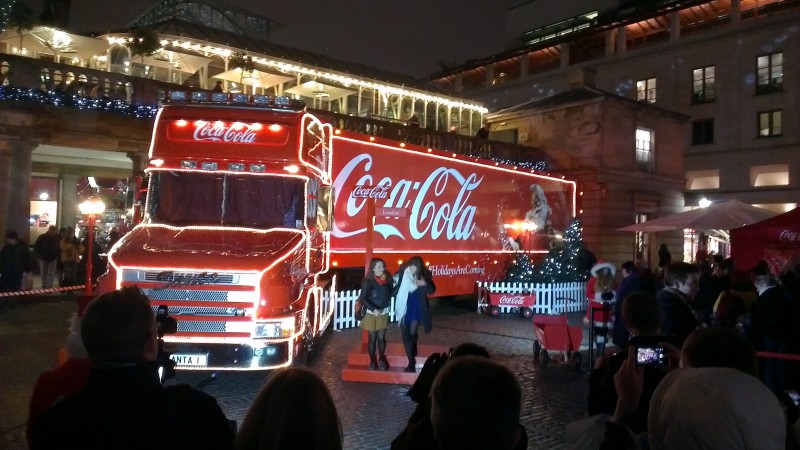 I was in Covent Garden in London this week, and spied this huge Coke truck in the distance.  I walked over for a closer look, and found on the other side a queue of people waiting to be photographed next to it – quite strange.
There were also some carol singers in a Coca-Cola tent – not lit, unlike the truck so you could not see them.
They performed a range of well-known Christmas themed songs, such as "All I want for Christmas".  The crowd was genuinely being entertained until….
….the carol singers started singing the Coca-Cola jingle "always Coca-Cola"!
Watch the video below, and note that NO-ONE claps them at the end of the jingle.
Perhaps this will coin the phrase "no-one claps the ads anymore"
I still find it hard to believe people would queue in the cold to be photographed in front of an advertising truck, but at least they did not clap the coke jungle!