This is a question I've been asking both my virtual and live audiences at the start of my talks for some time now. As you can see in the short 2-minute clip below shot at a DHL Global Forwarding Management meeting, I got the audience on their feet and asked these 6 questions about being digitally curious: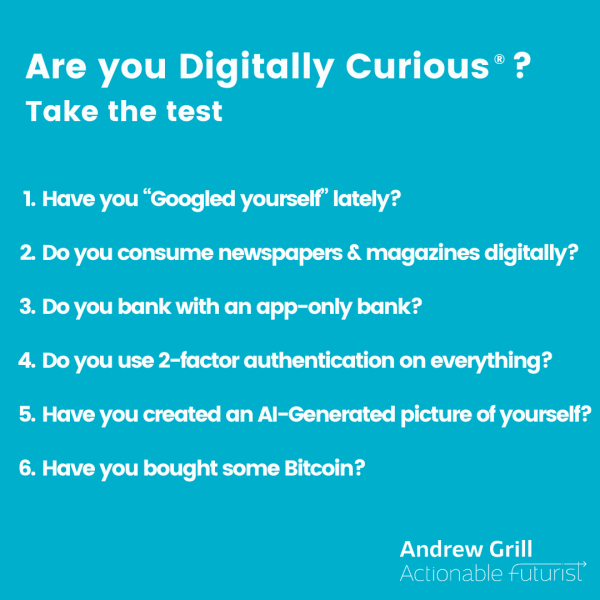 How many can you say that you're already doing?
These 6 things are simple to do and can also determine if you are truly curious about digital.
My mantra for 30 years now has been "To get digital, you need to BE digital". What I mean by this is that you need to continually try out these new platforms and technologies to personally understand them and what they mean for you and your business.
Many digital transformations I have seen have been "fake transformations" – people say they are undergoing a digital transformation with new tools and tech. What is missing though is the underlying culture change.
Understanding the hunger of new entrants who remove the friction in your business is the first step toward a true transformation.
How digitally curious® are you?
This topic can be delivered as a keynote at your next event – see more on the speech topics page.