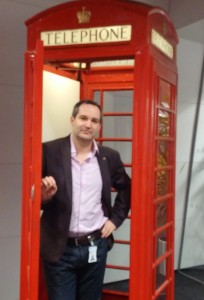 This morning, Matt Candy and I had a sneak peek at the new IBM Interactive Experience Studio in London – and it is very impressive.
It is part of a $100M commitment by IBM to develop 10 studios and hire 1,000 new people.
I showed one of my clients the space before it was finished and even then they wanted to stake their claim on one of the desks for a project we're about to start.
See some more pictures below (slideshow takes a few seconds to load) and look out for the official launch early next year.
[mk_image_slideshow images="42784,42783,42782,42781,42780,42775,42776,42777,42778,42779,42774,42701,42699″ image_width="770″ image_height="350″ effect="fade" animation_speed="700″ slideshow_speed="3000″ pause_on_hover="false" smooth_height="true" direction_nav="false"]